Jeb Bush Takes Another Big Step Toward Running For President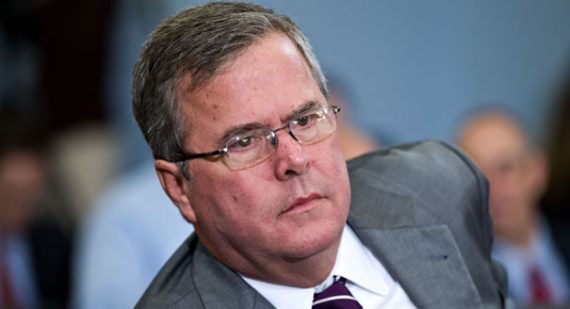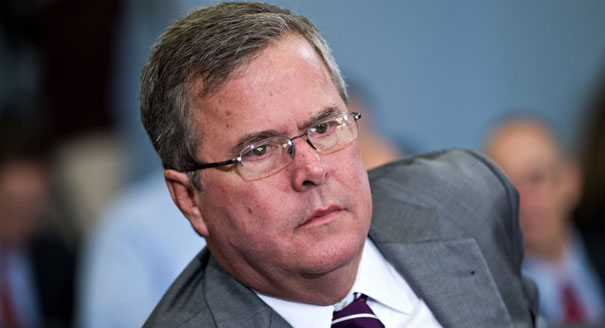 Jeb Bush's putative "exploration" of a Presidential run is looking more and more like an actual Presidential campaign:
Jeb Bush's fundraising operation is about to get serious.

Allies of the former Florida governor are planning to roll out both a leadership PAC and a super PAC in the coming days in an effort to lock up major donors and give pause to potential rivals for the 2016 GOP presidential nomination, according to several sources.

They say the two PACs are planning their finance teams, as well as first quarter fundraising events, including some in Florida and one in Washington before the end of the month.

The plan is a bold one that in some ways echoes — and updates — the aggressive pre-campaign fundraising approach taken by Mitt Romney ahead of his 2008 and 2012 runs.

It's unclear how or whether the two pieces of the pro-Bush money machine will operate together, or to what extent the would-be candidate himself would be involved in them, since a host of complicated federal laws and regulations govern political action committees. Bush's allies were under strict orders not to talk to the media about the planned PAC launches.

But such a set-up could potentially allow Bush's supporters to raise huge contributions or secure pledges into a super PAC that could tout his attributes — or criticize potential rivals — before an official campaign launches. A leadership PAC, meanwhile, could accept smaller checks to fund a pre-campaign political operation.

Bush has said he is "actively exploring" a presidential campaign, and he has stepped away from other commitments that might impede such a run.

Bush's fundraising moves may be the surest indication of his intentions: One veteran GOP fundraiser asserted they demonstrate that the former governor is ready to run and credited him with capitalizing on support among much sought-after GOP bundlers.

"Everybody was saying Jeb didn't know how to campaign in the modern day, but he is moving on the fundraising side much more aggressively and much more effectively than everyone else in the field put together," the fundraiser said. "By going early, he has really made it much harder for a lot of these other guys in the establishment wing of the party."

Bush spokeswoman Kristy Campbell declined to discuss the specifics of the Florida Republican's fundraising operation.

"Governor Bush has not yet established his leadership PAC. He will be establishing one soon," Campbell wrote in an email. She did not answer a follow-up question about the super PAC plans, but said, "Governor Bush looks forward to traveling the country in the coming months to talk about opportunities and challenges facing our nation and to support great candidates who share his optimistic, conservative vision for the future."
Representations that he is merely "exploring" a Presidential bid notwithstanding, this seems to be surest sign yet that Bush is indeed running and that he intends to get started on the process earlier than some may have anticipated. Most importantly, it seems to be an effort to show signs of early strength in fundraising to make the case that he is indeed the strong candidate that this supporters have claimed that he would be, as well as to potentially impact the decisions of candidates such as Chris Christie and Marco Rubio who arguably would be looking to some of the same fundraising sources. By moving this quickly, of course, Bush may end up forcing these other candidates to start making their own opening moves much earlier than they might have planned, otherwise they risk 2016 turning into a situation not dissimilar from 2012 when one candidate wraps up support of the "establishment" while the remainder end up having to rely on the type of insurgent campaign that rarely succeeds in Republican circles.