John Kerry 2020?
He's tan. He's rested. He's ready.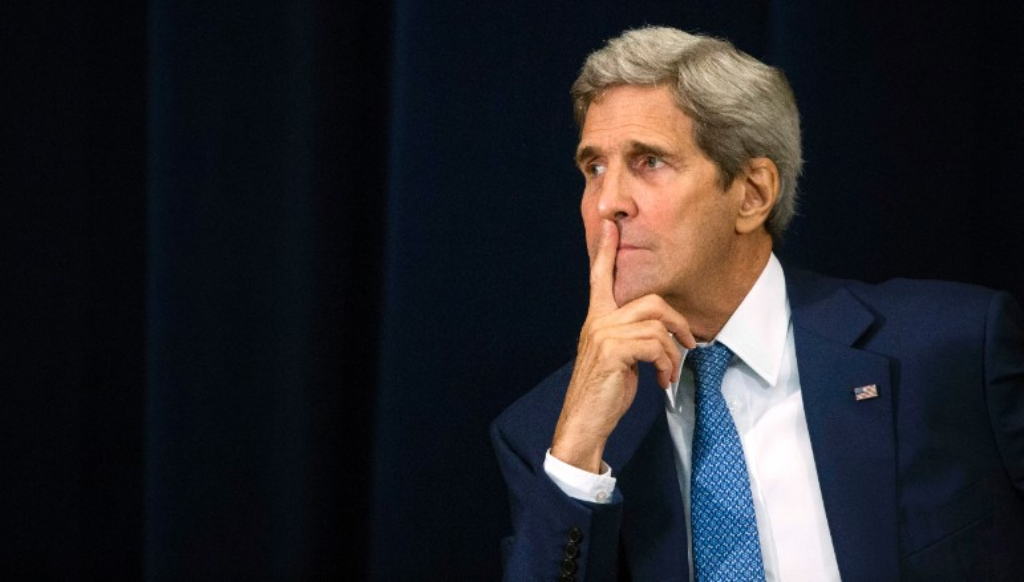 The midterms aren't even over yet but speculation is inevitably turning to the 2020 Presidential campaign and the question of who might seek to jump in the race. While we've already seen some little-known politicians on the Democratic side hint that they are considering a run, most of the major leading potential candidates are playing their cards close to their vest. Many of these potential candidates, of course, will likely not end up running, but many of them will and most of those are people who are saying that they aren't ruling out a run for the brass ring. One of those potential candidates is former Senator, Secretary of State, and 2004 Presidential candidate John Kerry:
Former secretary of state John F. Kerry isn't shutting the door to a second presidential bid, more than a decade after his narrow loss to President George W. Bush in 2004.

In an interview with CBS News, Kerry, who represented Massachusetts in the Senate for 28 years and was secretary of state during President Barack Obama's second term, declined to say "no" when asked whether he might run for the White House in 2020.

"I'm really not thinking about it," Kerry said. "Talking about 2020 right now is a total distraction and waste of time. What we need to do is focus on 2018."

Rather than speculate on his presidential prospects, Kerry said he is planning to hit the campaign trail for other Democrats ahead of the November midterm elections.

"I think that's the most important work we can do right now, is trying to elect people on a national basis and restore the leadership that the country needs," Kerry told "Face the Nation" host Margaret Brennan on Sunday.

Kerry was on the program to discuss his new memoir, "Every Day Is Extra."

In 2004, Bush won with 286 electoral votes to Kerry's 252. The popular-vote margin between the candidates was slim — only about 3 million votes, or three percentage points, separated the two — and many Democrats lamented that Kerry would have taken the White House had he not narrowly lost the key swing state of Ohio.

After his loss, Kerry returned to the Senate and later took a pass on running for president in 2008. In announcing his decision at the time, he acknowledged that he "came close, certainly close enough to try again," but he ultimately viewed the Senate as the place where he could be most effective in opposing the Bush administration's foreign policy, particularly on the war in Iraq.

If Kerry were to jump into the 2020 Democratic fray, he would have plenty of company. More than two-dozen potential candidates are testing the presidential waters, including former vice president Joe Biden, Sens. Kamala D. Harris (Calif.) and Elizabeth Warren (Mass.), Starbucks executive chairman Howard Schultz, and Michael Avenatti, the lawyer representing adult-film actress Stormy Daniels in her case against President Trump.

Working against Kerry is that Democratic primary voters have been supporting women and minorities over white men at unprecedented rates this year. Many among the new crop of Democrats are also calling for generational change at the top of the party, a trend that could have repercussions in the race for the 2020 White House nomination. Kerry will be 76 by Election Day 2020.

Sunday was not the first time Kerry has mentioned a possible bid. In January, an Israeli newspaper reported that he had told Palestinian officials that he was considering a second White House run.

(…)

Mary Anne Marsh, a Democratic strategist who previously worked on Kerry's campaigns and as a member of his Senate staff, said that although it's too soon to speculate about 2020 presidential prospects, "there's an advantage to having gone through the process once" and come close to winning.

Like the late senators Edward M. Kennedy (D-Mass.) and John McCain (R-Ariz.), Marsh said, Kerry returned to the Senate after losing the White House and played a key role in shaping U.S. policy before going on to serve as secretary of state. And although the elections from 2008 to 2018 have underscored the Democratic Party's diversity and inclusivity, that shouldn't preclude certain candidates jumping in the race, she said.

"I don't think there's any prescription to what kind of person — based on gender and race and age — is the best person to face whomever the Republican nominee is," Marsh said. "The great thing about campaigns is you find out what kind of candidate a person is, and more importantly, what kind of person. So, who is the best person to lead this country in 2020?"
As with several other potential 2020 candidates such as Joe Biden, Bernie Sanders, Hillary Clinton, Elizabeth Warren, and even the President himself, the most obvious question that comes to mind about Kerry is his age. Kerry is 74 now and would be 76 years before the first votes are even cast in the 2020 Presidential race. If he ran and won, he'd be 77 before Inauguration Day and 81 by the end of a hypothetical first term in office. The question of whether he'd be up for a run to begin with, or whether Democrats would want to rally behind a candidate who will be that old during the time they are running and serving.
Beyond this, one has to wonder exactly what Kerry would bring to the race. On the domestic policy side of the aisle, he seems to still be in the centrist wing of the Democratic Party that gave us candidates like Hillary Clinton and indeed his time in the Senate isn't exactly known for its plethora of domestic policy ideas to begin with. Instead, it's in the foreign policy arena that Kerry made his mark in the Senate and, of course, as Secretary of State. I suppose it's possible that by the time 2020 rolls around we'll be in a world where foreign policy is an important issue in the race but that's something that generally hasn't been the case since the Cold War ended. Given that, it's hard to see what exactly it is that Kerry would run on.
In all likelihood, this is just a case of the former Secretary of State keeping his options open to keep himself relevant in the Democratic Party during the midterms and in the lead up to 2020. I doubt he'll actually run, but then I'm the same person who doubted Donald Trump so who know what will happen.