Karl Rove Thinks Sarah Palin Will Run For President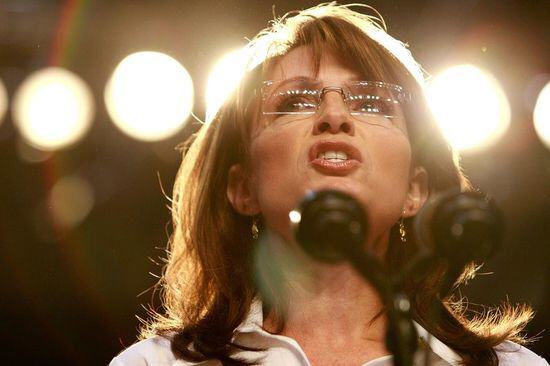 The man that some call "The Architect" believes that Sarah Palin will indeed run for President:
Former Bush advisor Karl Rove says he believes former Alaska governor Sarah Palin will enter the Republican presidential race sometime around Labor Day.  Appearing on Fox News Saturday morning, Rove said Palin "has a schedule next week that looks like that of a candidate, not a celebrity." Rove also cited a new campaign-style video Palin has released on her recent visit to the Iowa State Fair as evidence Palin is gearing up for a run.

Palin will be the keynote speaker at the Tea Party of America's "Restoring America" event in Iowa September 3.  The event location was recently moved from Waukee, Iowa, to Indianola, Iowa to accommodate a larger crowd.

"This is her last chance," Rove said.  "She either gets in or gets out [after the Iowa visit].  I think she gets in."
This appears to be just Rove's speculation based on Palin's action rather than any kind of inside information, but he's not the only one making that assumption after Palin released this video based on her recent bus trip through Iowa, which looks a heck of a lot like a campaign video:
Palin will be speaking in Iowa on September 3rd, and the organizers have already decided to change the venue to a larger forum in order to accomadate a larger crowd. Will this be the occasion on which she announces her candidacy? It would certainly be the perfect opportunity, and if she doesn't then I think we can conclude once and for all that Sarah Palin is not running for President.  As with all things Palin, we'll just have to wait and see.