Krauthammer: Trump Is Running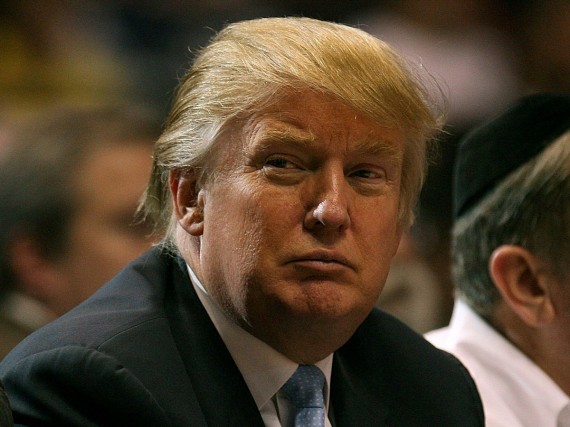 Earlier this week, Charles Krauthammer said that Donald Trump was the GOP's Al Sharpton, but yesterday he said that he's now convinced that the guy is actually running:
Conservative columnist Charles Krauthammer says Donald Trump reached out to him after a piece he wrote that laced into the developer's potential 2012 bid — a phone call he said convinced him The Donald is running for president.

"I was prepared for a gale of abuse, because I've been really tough on him, and he would have been within his rights to do it," Krauthammer told Fox News host Sean Hannity Thursday night. "Actually he was rather gracious and courteous. … He wanted to make me see, in his view, he was a serious candidate and a serious man.

"He handled that rather well," Krauthammer added. "I give him the credit for graciousness and restraint. But it convinced me that he's running, that it's not just a feint."

Krauthammer said the call didn't change his views "on the unseriousness of his candidacy. But as a person, I thought more highly of him… because of the gracious way and the calm and courteous way he discussed the issues."
Ironically, the call came one day before Krauthammer's new column on the 2012 race where he says this about Trump:
He's not a candidate, he's a spectacle. He's also not a conservative. With a wink and a smile, Muhammad Ali showed that self-promoting obnoxiousness could be charming. Trump shows that it can be merely vulgar. A provocateur and a clown, the Republicans' Al Sharpton. The Lions have a better chance of winning the Super Bowl.
Krauthammer is right in his assessment of Trumps chances, but what about his apparent belief that Trump is running? As with all things Trump, it's hard to tell. He is, as I've noted before, doing all the things you'd expect someone to do if they were seriously thinking about running for President, but this is Donald Trump we're talking about. Anything is possible.
Video: