Libraries Removing Books: It's A Good Thing
Gustavus Adolphus College librarian Barbara Fister explains why she loves getting rid of books.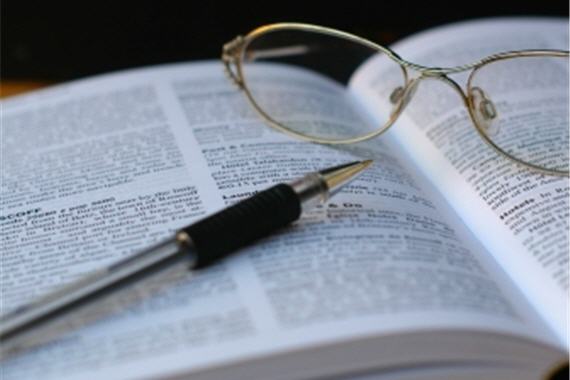 Gustavus Adolphus College librarian Barbara Fister explains why she loves getting rid of books.
Why do we weed the collection? First, we don't have much choice. We're running out of space and building a wing onto the library to make room for more books just isn't in the cards.It would be an irresponsible use of funds.

But there's a more positive reason to weed the collection. Not all books age gracefully. Some weren't much good to begin with, and they haven't improved with age. Lots of them confidently state truths that are no longer true, if they ever were. Most of the books we remove are benignly bad – like advice books for executives on how to use computers to improve payroll management circa 1975; they aren't dangerous unless large numbers of them fall on your head. But others are recklessly bad, such as state-of-the art reviews of how to treat mental illness or how to deal with juvenile delinquency published in 1970. I'm not talking about classics, about books that shaped our thinking and continue to be cited. I'm talking about books that weren't all that great when they were published. And libraries are full of them.

Going into the stacks and taking the books off the shelf one at a time is instructive. Today, I pitched a handbook for secretaries published in the 1980s and career guides from the 1970s. I ditched a shelf of how-to books for budding executives published in the 70s and 80s. (Really, how many of these do we need?) I eighty-sixed software guides for dummies stupid enough to run software that's generations old. These books will not be missed. Even in their prime most of them were never checked out, not even once.

What's even better is that removing books can lead to adding them. When an entire subject area turns out to have no books with a publication date newer than 1975, and we are offering courses in that subject area – or it concerns a region of the world or a topic that is not in the curriculum, but is in the news – it's time to track down book reviews and acquire some more current material.
Indeed.
University libraries have haphazard methods of acquiring books.  At The University of Tennessee at Chattanooga, where I taught for my first year out of grad school, each academic department had a budget and committees (in our case, a committee of one: me) decided how to spend the money.  At Troy State University (now Troy State), where I taught four years, individual professors were allowed to recommend books.   In both cases, profs look through catalogs sent in by the various publishing houses and selected books that looked useful.
Regardless, Fister is right:  Most nonfiction books, even those that were worth publishing to begin with (a small subset of books that are published), become stale and obsolete over time.  And given that the modal library user, a 19-year-old undergrad cluelessly wandering the stacks to get enough sources to write a paper, have no means of discerning which ones are worthwhile, it only makes sense for someone who knows what they're doing to periodically cull the shelves.
UPDATE:  Commenter TG Chicago takes exception to the first sentence of the preceding paragraph, observing that, "Surely histories and biographies are nonfiction books that can be useful long after their publication. Even some of the 'executive advice' and 'bad-science mental health' books can be interesting as histories, providing a viewpoint into various past perspectives."
Oh, almost every book, magazine, blog post, newspaper article, etc. is arguably worth something for some reason to somebody.  It's just that most of them aren't useful after time for their original purpose.
Old histories and biographies are unlikely to be among the ones culled through this process — unless they've been proven to be hack wok by successors.  Even there, they're likely to be kept because the discrediting will make them widely cited.  But most nonfiction that's published is of the crap variety: Written by (or, more commonly, for) celebrities and politicians of no long term consequence, or instabooks to capitalize on interest in some passing trend.  By being first on the scene, they're often snapped up by libraries on the theory that the collection should include works on this important subject.  But they'll be followed, if the subject is of any lasting interest, by much more worthwhile books.
Almost every book published thus far about the Iraq War or the Bush presidency, for example, is shiite written by hacks to appeal to a certain audience.   Maybe FIASCO and COBRA II, two of the better ones out there, will be of lasting value years down the line. But more objective histories will surely be written by scholars with the advantage of wider access to primary source materials, time to do serious research, and the advantage of perspective.