Libraries and Book Banning
How much say should the community have in what's included?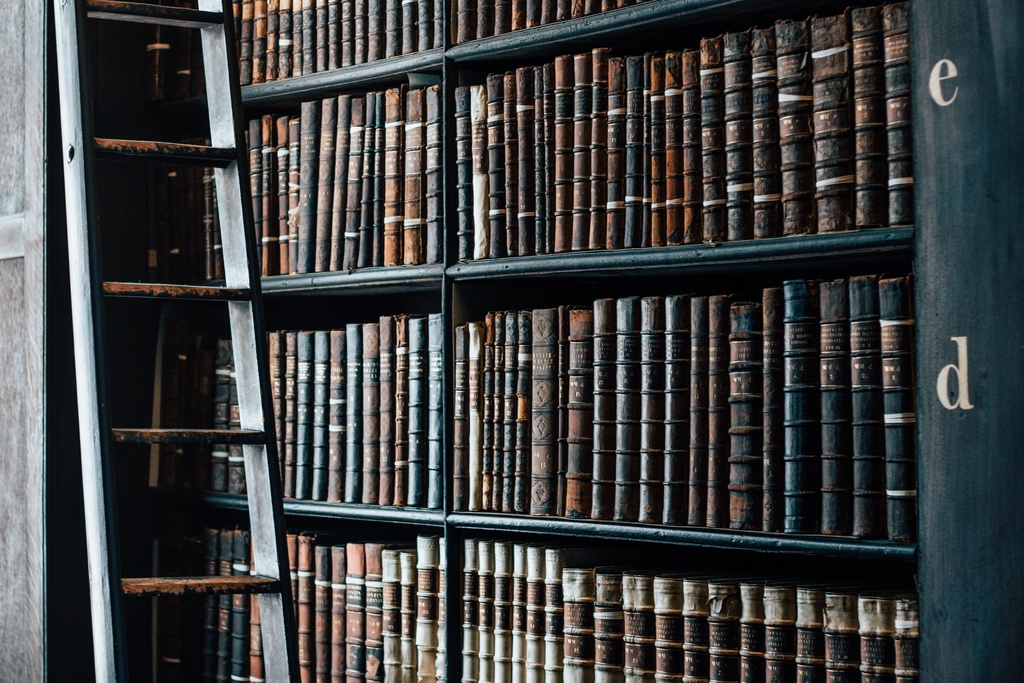 Guardian ("US library defunded after refusing to censor LGBTQ authors: 'We will not ban the books'"):
A small-town library is at risk of shutting down after residents of Jamestown, Michigan, voted to defund it rather than tolerate certain LGBTQ+-themed books.

Residents voted on Tuesday to block a renewal of funds tied to property taxes, Bridge Michigan reported.

The vote leaves the library with funds through the first quarter of next year. Once a reserve fund is used up, it would be forced to close, Larry Walton, the library board's president, told Bridge Michigan – harming not just readers but the community at large. Beyond books, residents visit the library for its wifi, he said, and it houses the very room where the vote took place.

"Our libraries are places to read, places to gather, places to socialize, places to study, places to learn. I mean, they're the heart of every community," Deborah Mikula, executive director of the Michigan Library Association, told the Guardian. "So how can you lose that?"

"We are champions of access," she added, including materials that might appeal to some in the community and not others. "We want to make sure that libraries protect the right to read."

The controversy in Jamestown began with a complaint about a memoir by a nonbinary writer, but it soon spiraled into a campaign against Patmos Library itself. After a parent complained about Gender Queer: a Memoir, by Maia Kobabe, a graphic novel about the author's experience coming out as nonbinary, dozens showed up at library board meetings, demanding the institution drop the book. (The book, which includes depictions of sex, was in the adult section of the library.) Complaints began to target other books with LGBTQ+ themes.

One library director resigned, telling Bridge she had been harassed and accused of indoctrinating kids; her successor, Matt Lawrence, also left the job. Though the library put Kobabe's book behind the counter rather than on the shelves, the volumes remained available.

"We, the board, will not ban the books," Walton told Associated Press on Thursday.
We've seen this story play out before, although mostly with respect to school libraries rather than community libraries. The issues are similar but not identical.
On the one hand, the librarians are overlaying their hands here. No books are being "banned" and the "right to read" is not impinged by the exclusion of any given book from a public-funded library. Something like a million books are published in the United States alone every year; no library can possibly acquire all of them. And graphic novels, for a whole variety of reasons, tend not to make the cut.
At the same time, the primary job of the librarian is curation. They're trained to make hard choices about what books to acquire to meet the needs of their audience. And, while I have zero desire to read Kobabe's work, it has won multiple awards and is presumably therefore an exemplar of the genre.
Does the community have a say here? Well, they're the paying customer, so I'd think so. And, indeed, they've decided that they'd rather not fund the library than have it featuring books in conflict with its mores.
Still, the argument that controversial books shouldn't exist in the library is troubling in a country founded on Enlightenment principles. That's true whether it's the Left purging Huckleberry Finn and To Kill a Mockingbird or the Right purging The Handmaid's Tale or A People's History of the United States.
At least with regard to schools, there are reasonable arguments to make about age appropriateness and parental rights. While I tend to think kids will naturally select books they're ready for and that it's better for parents to engage with their kids on controversial matters that interest them, I recognize that a lot of folks disagree.
It's a much harder argument to make, though, with regard to community libraries. Especially those, like the one in question, that segregate books by age and prohibit children from checking out "adult" books without parental permission.
And, rather obviously, the current obsession is with books with racial justice and LGBTQ themes. The American Library Association reports these were the most challenged or banned books last year:
"Gender Queer" by Maia Kobabe
"Lawn Boy" by Jonathan Evison
"All Boys Aren't Blue" by George M. Johnson
"Out of Darkness" by Ashley Hope Perez
"The Hate U Give" by Angie Thomas
"The Absolutely True Diary of a Part-Time Indian" by Sherman Alexie
"Me and Earl and the Dying Girl" by Jesse Andrews
"The Bluest Eye" by Toni Morrison
"This Book is Gay" by Juno Dawson
"Beyond Magenta" by Susan Kuklin
While not a new phenomenon by any means, it's at an intensity not seen in decades. Which really isn't surprising. We're going through some pretty radical cultural changes and elite values—including those held by those who set school curricula and curate library collections—are currently very much at odds with those of a huge chunk of society. It probably shouldn't shock us that they're pushing back.