Schools, Diversity Initiatives, and Parental Rights
There's an inherent tension in public education.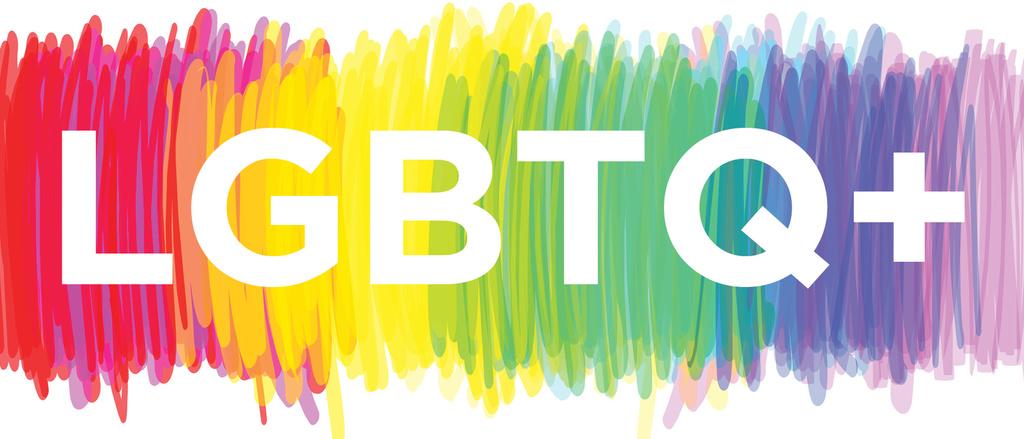 WaPo ("Montgomery students can't opt out of LGBTQ storybooks, judge says"):
A federal judge Thursday denied a request to let Montgomery County parents pull their children out of the classroom when books with LGBTQ characters are read aloud.

Several Muslim and Christian families sued Montgomery County Public Schools in May, saying the use of LGBTQ storybooks forces religious parents to either forgo their beliefs or depart the public school system. They asked to allow their children to opt out of such readings before the school year begins Aug. 28, at least on a temporary basis while litigation over a permanent exemption proceeds.

Judge Deborah Boardman of the U.S. District Court for Maryland in Greenbelt said in a 60-page opinion that the parents failed to show that the no-opt-out policy would "result in the indoctrination of their children or otherwise coerce their children to violate or change their religious beliefs."

"With or without an opt-out right, the parents remain free to pursue their sacred obligations to instruct their children in their faiths," Boardman wrote. "Even if their children's exposure to religiously offensive ideas makes the parents' efforts less likely to succeed, that does not amount to a government-imposed burden on their religious exercise."

Last year, the books in question were not mandatory in every class. They accompany a new English language arts curriculum, as entries on a list of recommended readings teachers can draw from as they wish. The list contains titles including "Love, Violet," a story about a girl who develops a crush on her classmate and contemplates how to create a card for her for Valentine's Day, and "My Rainbow," the tale of a mom who makes a colorful wig for her transgender daughter. Montgomery County school officials have said the books are age and developmentally appropriate; they disallowed parents to opt out of the books in March.

Eric Baxter, an attorney representing the religious parents, said the decision was "wrong on multiple levels," since courts have recognized that "indirect pressure on parents or students to abandon their religious beliefs is sufficient to trigger the First Amendment." He said the school board has "admitted it is trying to disrupt students understanding … it's trying to disrupt heteronormativity and cisnormativity.
Baxter is clearly right on that score. While I'm skeptical that there's a 1st Amendment right of parents to opt their children out of parts of public school curricula they dislike, there's zero doubt that there's an agenda at work here to "disrupt heteronormativity and cisnormativity." More on that later.
The better argument, and the one that occurred to me immediately, is this:
"In our view, it's absurd that the school board is allowing high school students to opt out of the same material when it's presented in their health ed classes, but not elementary school kids when it's presented during story hour," Baxter said in an interview. He said he will appeal the decision with the U.S. Court of Appeals for the 4th Circuit.
It is indeed weird that there's an opt-out for basic science classes teaching about human sexuality but not for indoctrination on human sexuality. The reason is that that particular opt-out is required by state law, as it is in most states. Montgomery County, though, is far more liberal than the state as a whole and is on the leading edge of diversity, equity, and inclusion (DEI) efforts in the schools. (Rural Carroll County, by contrast, has gone the opposite direction, striking all "references to gender identity and sexual orientation" from its curriculum.)
Following the Boardman's decision, Montgomery County Public Schools said in a statement that it "remains committed to cultivating an inclusive and welcoming learning environment and creating opportunities where all students see themselves and their families in curriculum materials."

Instructions to educators that accompanied the curriculum suggested sample language they might use to answer students who objected to the teachings: "I understand that is what you believe, but not everyone believes that. We don't have to understand or support a person's identity to treat them with respect and kindness. School is a place where we learn to work together regardless of our differences."
This would seem unassailable. But, of course, the teachings go beyond "be kind."
A July report from the same reporter ("How the fight against LGBTQ+ books in Montgomery County became a national issue") gives more background:
For the past few months, hundreds of Muslim and Ethiopian Orthodox parents have called on Maryland's largest school system to restore an opt-out provision for books that feature LGBTQ+ characters.

These new advocacy groups in Montgomery County say they prize inclusion. They align with the school system's general diversity and equity efforts in their children's schools and laud Superintendent Monifa B. McKnight for a speech she delivered against hate. They have pushed for underrepresented groups like themselves to be reflected in the school's curriculum and accommodations for their religious holidays and practices.

They say elementary school students should be able withdraw from lessons featuring books that can lead to conversations about sexual orientation and gender identity— topics they say should be handled by parents at home. Some parents describe the books as "sexual content" and point to "Pride Puppy," a book for pre-K students about a dog that takes off from his family and gets lost during a Pride parade. At the end of the book, there is a "search and find word list" that encourages readers to look for objects throughout the picture book like an "intersex [flag]," "leather," and "underwear," which parents have objected to. The list also contains objects like muffins, a recycling bin and ripped jeans. The scavenger hunt also directs studentsto look for people like noted LGBTQ+ rights activist Marsha P. Johnson, whom parents targeted for her occasional sex work. Three families have also filed a lawsuit against the school system.

"None of us are anti-LGBT; none of us hold any hatred toward them. We recognize they have a different value system," said Raef Haggag, a parent of a rising second grader in the school system and former computer science teacher. "We want to be able to introduce our children to these sensitive topics which are intertwined with our faith in a very sensitive way."
There's a certain irony to groups simultaneously pushing for DEI efforts that recognize their differing religious practices while fighting against those that do the same for others. But that's the very nature of identity.
I've only seen a few examples of the books and most of them strike me as quite unobjectionable, simply recognizing the existence of gay and transgender people without delving into the more "adult" ramifications. I must admit, though, that Pride Puppy goes well beyond that.
Yet another report from the same reporter from earlier this month ("Montgomery County principals concerned over school books with LGBTQ characters") notes that the objections go beyond some very religious parents:
Last fall, a group of Montgomery County elementary school principals sent a letter to school district leaders with concerns that books new to the language arts curriculum that included LGBTQ characters were teaching young students about sexual orientation and gender identity even though district leaders said they weren't, according to emails reviewed by The Washington Post.

"It has been communicated that MCPS is not teaching about sexual orientation and gender identity as stand alone concepts in elementary school," some of the principals wrote in a document sent in November. "However, several of the books and supporting documents seemingly contradict this message."

The document surfaced last month as a part of an open records request by the Council on American-Islamic Relations that was shared with The Post. Staff from CAIR's Maryland office have been part of a group of demonstrators calling on Maryland's largest school district to instate an "opt-out" provision for the books.

"This memo that elementary school principals sent to the school district leaders back in the fall I think is critical from a legal perspective and also a policy perspective, because what they are laying out are all the things that parents have been saying," said Edward Ahmed Mitchell, CAIR's national deputy director.

[…]

Chief among the principals' concerns was that the books included in the supplemental curriculum were not "appropriate for the intended age group, or in one case, not appropriate at all for young students." Montgomery schools rolled out the books around October. They are intended as optional texts that teachers can read in the classroom, alongside other texts offered through the school system's curriculum provider. The books and the school system's refusal for an exemption have led to numerous protests in the county that have garnered national attention while a broader battle over parental rights and the way schools teach about gender and sexuality is underway.

The book, "My Rainbow," — a story about a mother who makes a colorful wig for her transgender daughter — uses the terms transgender and cisgender, but does not explain the terminology, the principals said in the letter. They added that "family life isn't taught until fifth grade" but the book would introduce those terms to students at a younger grade level. With the book "Love Violet" — a story about a girl who develops a crush on her classmate and contemplates how to create a card for her for Valentine's Day, the principals wrote that it is "problematic to portray elementary school age children falling in love with other children, regardless of sexual preferences." The letter details similar concerns with five of the books.

[…]

In the letter, the elementary school principals also highlighted their concerns with a script the school system provided educators to navigate questions and comments that may arise from students. One of the examples includes a student saying, "Being ___ (gay, lesbian queer, etc) is wrong and not allowed in my religion." In the script, school staff are offered the suggestive response of, "I understand that is what you believe, but not everyone believes that. We don't have to understand a person's identity to treat then (sic) with respect and kindness." The principals' concern was that the response was "dismissive of religious beliefs."

Eva Goldfarb, a professor of public health at Montclair State University and researcher on sex education, reviewed the principals' document and read four of the books — "Born Ready," "Love Violet," "Pride Puppy," and "My Rainbow," all of which she found to be developmentally appropriate.

"It is about understanding people who students may not know or who may be different from them," she said, noting that inclusion and acceptance were "exactly the point" of all the books she read.

Even though some education and public healthexperts have found such content is developmentally appropriate for young students, aWashington Post-University of Maryland poll conducted in 2022 found that most Maryland voters don't support public school teachers discussing acceptance of LGBTQ people with elementary school students. By more than 2 to 1 (66 percent to 30 percent), more registeredvoters said it was inappropriate rather than appropriate for teachers to discuss acceptance of LGBTQ people with students in kindergarten through third grade. For students in grades 4 and 5, 40 percent of voters said the discussions were appropriate, and 56 percent said it was inappropriate. However, a majority of Maryland voters do support teachers having those conversations at the middle and high school grades.

The principals also wrote they were worried that teachers had not been trained on the use of the books and the conversations it could spark in the classroom, and that there needed to be "a more robust, inclusive, public-facing process that includes deliberate attempts to include administrators, teachers, and parents as stakeholders."

Cram, the district spokesman,highlighted how some of the concerns were addressed. Starting in the summer and through the fall, training was provided to reading specialists, counselors and media specialists, he said. There was also a "train the trainer" series in which some staff at schools were trained on how to use the books and then took that training back to their schools to teach other staffers, Cram said. Principals also participated in some trainings on implementing the books.
Obviously, this is not just a Maryland issue. Similar fights are playing out across the country, including in my home state of Virginia.
AP ("Virginia school boards must adhere to Gov. Youngkin's new policies on transgender students, AG says"):
Republican Virginia Gov. Glenn Youngkin's new model policies for the treatment of transgender students are in line with federal and state nondiscrimination laws and school boards must follow their guidance, the state's attorney general said in a nonbinding legal analysis released Thursday.

"The Model Policies ensure that all students are treated with dignity and that parental involvement remains at the center. These policies are fully compliant with the law, and school boards across the Commonwealth should support and implement them," Attorney General Jason Miyares, also a Republican, said in a statement.

The advisory opinion from Miyares comes as a growing number of school boards across the state are responding to the administration's guidelines, which were finalized last month after a lengthy review and address issues ranging from athletics to pronoun use in the classroom. The guidelines, which under state law are supposed to offer something of a road map for local school districts fashioning their own policies, roll back many accommodations for transgender students urged by the previous Democratic administration. They have won praise from conservative and religious groups and sparked criticism from Democrats and LGBTQ advocates.

Some school boards in red-leaning areas of the state have begun to adopt policies consistent with the governor's. Others, mostly in blue areas, have said they plan to defy them.

For instance, Fairfax County Public Schools — the state's largest district — recently told parents it had no plans to change its guidelines for transgender students, which do not align with Youngkin's.

A similar dynamic, in political reverse, played out under previous Democratic Gov. Ralph Northam's administration. The Department of Education told local districts at the time that they assumed "all legal responsibility for noncompliance" and did not track which divisions were meeting the standards, the Virginia Mercury reported at the time.
There's an inevitable tension in education, at all levels, as to what gets included in the curriculum. With public schools, which are funded by the taxpayers and mandatory, with some rare exceptions, through at least age 16, that tension plays out in school boards and, occasionally, the courts.
There are those, mostly of conservative persuasion, who argue that the schools should stick to "readin', 'rightin', and 'rithmetic." But, of course, even a cursory education needs to go beyond that. At a minimum, adding science and history is necessary—and the teaching of both of those subjects will inherently be controversial. And, as the present controversy demonstrates, even reading can be fraught. For that matter, so can math!
It's perfectly understandable for parents to object to the schools that they're paying to fund undermining the value system they're trying to impart to their children. I remember my dad being quite upset that the schools were propagandizing me against smoking—not because he wanted me to grow up to smoke but because I was constantly pestering him and my mom to quit before it killed them!
As to the subject at hand, while I broadly support DEI efforts in the schools, I share some of the concerns of the principals that they'll be taught poorly. The subjects are very sensitive and I'm skeptical that non-specialists will handle them well and consistently. At the same time, as with sex education and other sensitive topics, the parents who claim they want to teach their kids these things themselves are generally speaking the ones least likely and least equipped to do so.
Additionally, this will almost certainly lead to yet more sorting and polarization. Parents who object strongly enough to the schools undermining the culture they're seeking to instill in their kids will either take their kids out of the public schools or move to places more friendly to their culture.