Reporter Fired for Calling DeSantis Propaganda 'Propaganda'
Truth is not an absolute defense against termination.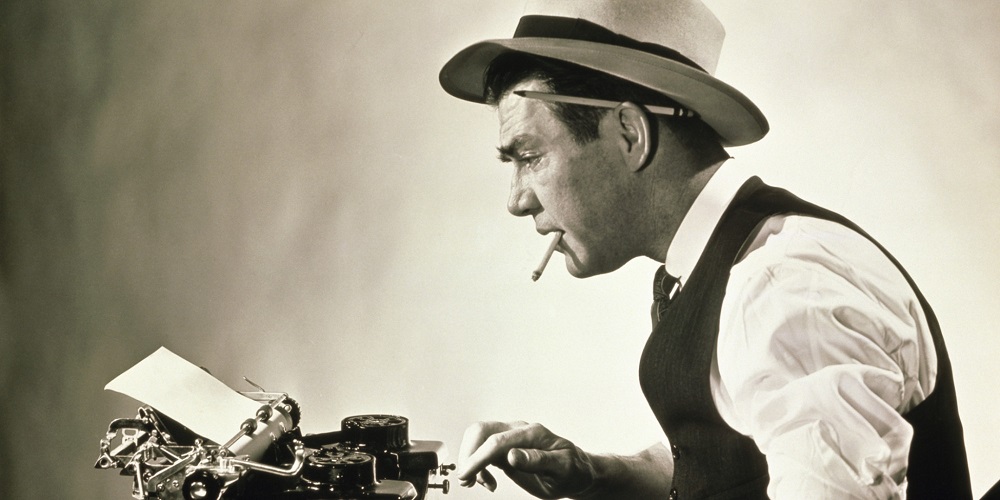 WaPo ("Fla. reporter fired after calling news release on DeSantis event 'propaganda'"):
An Axios reporter in Tampa said he was fired this week after he responded to a Florida Department of Education email about an event featuring Gov. Ron DeSantis (R), calling the news release "propaganda."

Ben Montgomery said he received a call on Monday evening from Jamie Stockwell, executive editor of Axios Local, who asked Montgomery to confirm he sent the email before saying the reporter's "reputation in the Tampa Bay area" had been "irreparably tarnished."

The news release sent Monday afternoon said DeSantis, a potential 2024 GOP presidential candidate, had hosted a roundtable "exposing the diversity equity and inclusion scam in higher education." It also called for prohibiting state funds from being used to support DEI efforts.

"We will expose the scams they are trying to push onto students across the country," DeSantis said in the statement.

Montgomery, a Pulitzer Prize finalist, replied to the email three minutes after getting it. "This is propaganda, not a press release," he wrote to the Department of Education press office.

About an hour after that, the Education Department's communication officer, Alex Lanfranconi, shared Montgomery's reply on Twitter, where it has since been viewed more than 1 million times.

Montgomery said the news release had "no substance," adding that he "read the whole thing and it was just a series of quotes about how bad DEI was."

Axios editor in chief Sara Kehaulani Goo confirmed Montgomery is no longer employed by Axios, but declined to comment further.

[…]

Montgomery, who has worked as a journalist in the Tampa Bay area since 2005, said he has seen similar incidents happen to reporters in Florida.

"It's incredibly important that their organizations stand up on their behalf and realize that this is nothing but a political tactic to gain right-wing votes and disrupt the lives of hard-working journalists," he said.

Named a Pulitzer finalist for his reporting that uncovered abuse at a Florida reform school for boys, Montgomery was hired by Axios in late 2020 and sent his first newsletter in January 2021 as part of the outlet's growing presence in local journalism. He said the staff was often assured in his early days at the company that "we're not going to let the trolls run the newsroom," and that he was therefore "unafraid" to send the email to the press office.

Axios allowed reporters in 2020 to join racial justice demonstrations after the police killing of George Floyd, but restricted its journalists from protesting for or against abortion rights two years later.

The reaction in the newsroom has been a mix of sadness for losing a colleague and fear that something similar could happen to them, according to a person familiar with internal meetings who spoke on the condition of anonymity to discuss internal exchanges.

Montgomery said his former co-workers have expressed "outrage" to him about what happened.

"It might seem like a little thing for a guy in Tampa, Fla., to be out of a job for a minute," Montgomery said. "But this has ripple effects for an administration that's really had their way with the press and run roughshod over a lot of people — good people."
TPM's Hunter Walker ("Reporter Describes Being Fired By Axios After Being Targeted By Ron DeSantis' Media 'Machine'"):
Florida Gov. Ron DeSantis' (R) press team often attacks the reporters who cover his state. On Monday, they cost one of those journalists, Ben Montgomery, his job with Axios.

In a conversation with TPM, Montgomery said he felt the situation was an example of how DeSantis' media "machine" was impacting the news business.

"This sort of thing has a chilling effect. Nobody wants to have their life disrupted by this machine," Montgomery said in a phone call on Wednesday evening. "They call it 'media accountability,' and it is not that. It's meaner than that, and more personal, and affecting. … It has a quieting effect and that's a shame. It's sad for democracy and sad for all of us."

DeSantis, who is widely expected to run for president next year, has a press shop that is known for being combative with the media. Members of his team have highlighted individual reporters on Twitter while demanding corrections. They have also shared screenshots of emails and requests for comment sent by journalists in an effort to paint those reporters as biased.

These posts from DeSantis' press team have led to the reporters who are targeted being bombarded with angry messages and threats from the governor's fans. In one 2021 instance, the Associated Press publicly accused a former DeSantis spokesperson of engaging in "harassment." In addition to DeSantis' official press operation, far-right Florida activists have set up their own publications focused on positive coverage of the governor that have been rewarded with exclusive coverage opportunities.

"My colleagues have sort of run into this situation where they will send an email asking for information and that email is then screenshotted and sometimes … it's framed in a certain way … it's tweeted of course by the press officers and used as a way to kind of paint the reporter as a lefty liberal activist. It's weaponized," Montgomery said.

"It seems like the goal is just to make the reporter's life as miserable as possible," he continued. "Maybe there's some level of, like, accountability in there, but mostly it's terrible comments, and, you know, meanness and snark, and things that aren't constructive." 

[…]

Montgomery, who said he feels "obligated" to read official press releases since they could contain information "that might be useful for my readers," did not feel this press release from DeSantis fit that category.

"There was no, like, event to cover. It might have been a roundtable at some point, but there was no event that I had been alerted to. … This press release was just a series of quotes about DEI programs, and the 'scam' they are, and nothing else," Montgomery said. "I was frustrated by this. I read the whole thing and my day is very busy."

[…]

Along with being "frustrated" that the press release about diversity and "critical race theory" didn't contain "news value," Montgomery said he believed it "used some language that, in my mind, was a little coded to be sort of racially charged."

"When I hear like … the 'scam' of diversity, equity, and inclusion shouldn't be perpetrated upon the hardworking taxpayers of Florida, it's like framing it as a Black and white issue," Montgomery said. 

[…]

However, on Monday night, roughly five hours after Lanfranconi posted the exchange, Montgomery said he received a call from Axios' executive editor for local news, Jamie Stockwell.

[…]

"She started immediately by asking if I could confirm that I sent that email and I did immediately confirm it," he continued. "She then sounded like she was reading from a script and she said … 'Your reputation has been irreparably tarnished in the Tampa Bay area and, because of that, we have to terminate you.'"

On the call, Montgomery said he "objected with my full fucking throat on behalf of every hard-working journalist." However, he said Stockwell "wasn't answering any questions." According to Montgomery, his laptop and access to company email were swiftly shut down.

"I had, unfortunately, interviews lined up for the next couple of weeks so people are going to be sitting on Zoom waiting for me to show up because I don't know how to reach them now," said Montgomery. "It sucks. It was quick and it sucks."

[…]

Montgomery believes the company made a "bad decision," particularly in a climate where DeSantis and other politicians have increasingly attacked the media that covers them. He said it was especially troubling because Axios editors had vowed to "not let the trolls run this newsroom."

"In a difficult news environment, you need that sort of support. So, at a minimum, don't fire your reporters in a knee-jerk fashion," Montgomery said, adding, "We can't be sheepish right now."

Despite losing his job, Montgomery said he does not "regret" sending the email to the governor's office. While Axios prides itself on its "smart brevity" format, Montgomery said that, if he could re-do anything, he would have made the message longer to make it "sharper criticism for a PR professional."

"As much as I try to practice smart brevity, I normally let my thoughts breathe a little more than that," Montgomery said. "I probably would have added that what you have assembled here has been a giant waste of time because there's nothing of news value for the right, or the left, or the in between in what you've written."
While I'm quite sympathetic to Montgomery's view of the situation, and don't think he should have been fired, I'm not shocked that he was. Not only did he step out of the reporter's role into a commentators but he played right into the DeSantis team's hand.
Was the press release "propaganda"? Yup. Then again, that's true of many if not most press releases sent out by politicians—particularly governors and senators gearing up for a presidential run.
Did it contain "news value"? Probably. Indeed, I'm sure several journalists who got the email dutifully reported on DeSantis' speech by quoting from it. His administration's hostility to diversity efforts is actually newsworthy.
Certainly, opinion columnists of both left and right could have found it useful. Indeed, were Montgomery an opinion writer, he could have used his column to make the case that the release was "coded to be sort of racially charged."
Reading between the lines, Montgomery seems to acknowledge that he was tired and cranky and responded to the email a bit too tersely. By his own account, he did so a mere three minutes after receiving the email. So, the notion that he had somehow wasted an inordinate amount of his busy day is a stretch.
I wholeheartedly share Montgomery's contempt for the DeSantis effort to weaponize exchanges with the press. It's frankly un-American. But his snarky email simply added fuel to the fire, allowing the DeSantis team to portray a hard-working reporter as an ideological opponent.