Racial Impacts of the Interstate in Montgomery, AL
Another example for the conversation.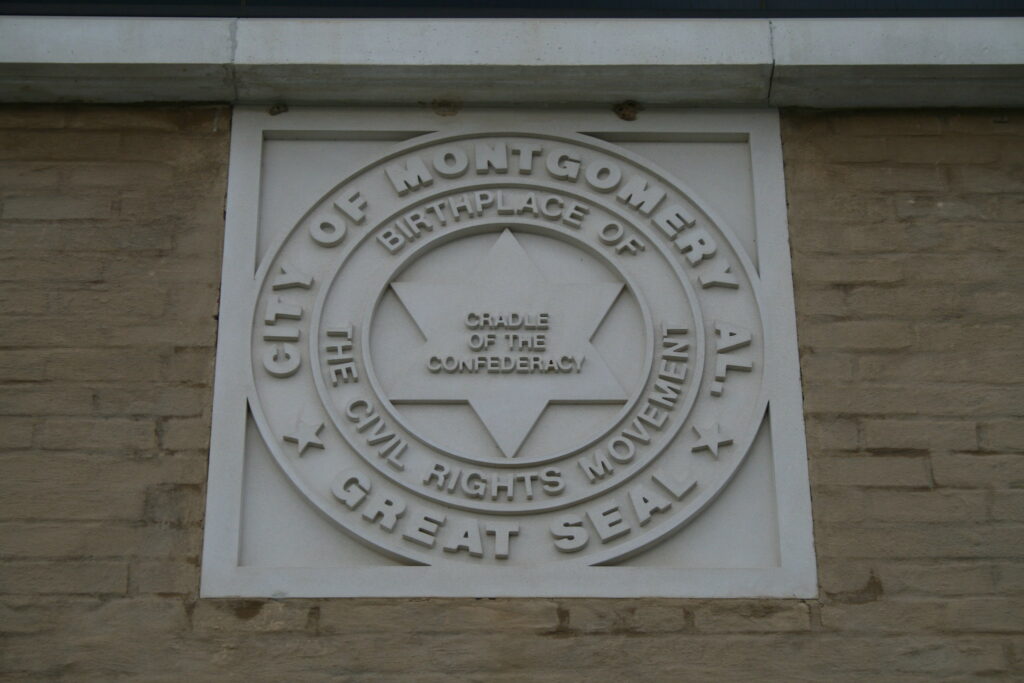 James Joyner's post about Pete Buttigieg's comments about the racial implications of infrastructure choices in the past made we think of this 2018 story from the Montgomery Advertiser, Cleaved by Concrete: The legacy of Montgomery's interstates and the neighborhoods they destroyed.
interstates 65 and 85 were primarily built through majority black communities, small inner-city towns born out of segregation and built by African-Americans shut out of other parts of Montgomery.

[…]

Approximately 75 percent of the families impacted by the construction of I-65 were black, according to Alabama State University archivist Howard Robinson, who studied the construction of interstates while researching his dissertation on Montgomery's desegregation. 

[…]

There I-85 barreled through an estimated 356 homes in Centennial Hill, Bel Air and The Bottoms, according to a 1960 Highway Department memo. All three were predominantly black neighborhoods, and 192 of the houses along that stretch — more than half of the residences affected — were designated as "poor condition. The state estimated an average payment of $3,300 per house, a price the poor and elderly felt didn't cover the loss.

"Since these people were poor and black, housing was scarce in Montgomery. They were essentially left homeless," Bailey said.
One can still see the disruption of those areas of the city today–all of which was exacerbated by white flight from the city's core (made easier, it is worth noting, by the presence of the new interstates).
Regardless, given what we know about how homeownership and small businesses are ways to build intergenerational wealth, disruptions like those noted above should be obvious in their impact. And even those whose homes were not destroyed, rather obviously the values of homes in neighborhood nows right by the interstate plummeted.
There is also the fact that where were the displaced to go in the segregated south? It wasn't like they have a panoply of options.
As the articles notes, this was a pattern nationwide:
Montgomery's black neighborhoods weren't the only ones to face the cuts of concrete. Across America, multilane roads stabbed through poor and minority neighborhoods after the passage of the Federal-Aid Highway Act in 1956.

In Miami, construction of Interstate 95 wiped out 10,000 homes and a black business district. Interstate 40 in Nashville destroyed 80 percent of black businesses in the city and 650 homes. In St. Paul, I-94 crushed the bustling black Rondo neighborhood and displaced nearly 3,000 families.
The piece notes that all of this was happening in Montgomery during a time that agitation for civil rights was underway in the city (for example, Rosa Parks refused to give up her seat on the bus in 1955, sparking the Montgomery Bus Boycott that ran from 1955 to 1956). The Federal Highway Act that that would fund the interstates in question passed in 1956, setting the stage for the following:
The same year the federal highways bill passed, British magazine Picture Post referred to Montgomery as a "crisis centre" and quoted "spokesman of segregation" Sam Engelhardt, an Alabama senator from Shorter and a leader of the segregationist White Citizens Council.

As senator, Engelhardt infamously gerrymandered Tuskegee city limits into a 28-sided figure that removed 99 percent of African-Americans. In 1958, Engelhardt ran for lieutenant governor on the campaign slogan "segregation every day in every way." In 1959, he was named director of the State Highway Department.

"Never before or after has that much federal cash flowed into the state of Alabama," said Neil. "He essentially weaponized a public infrastructure project with the intention of destroying a civil rights incubator."

After the 1960 public hearing in Montgomery, neighborhood residents led by the Rev. George Curry staged a national opposition campaign that helped delay construction of I-85 through their neighborhoods for six or seven years. 

"It was interesting, because black people did not have local political influence, but they had national political influence so you saw many of the local folks appealing to national folks who then intervened in what was happening," Robinson said. 
And it isn't like this is all ex post facto reasoning. The community at the time was aware of the impact of the planned highways:
Abernathy wrote a telegram to President John F. Kennedy about the interstate in 1961. The Washington, D.C., bureau of the NAACP wrote the secretary of commerce. Curry had submitted both a petition of 1,150 signatures and an alternate route proposal eight days after the meeting. He also contacted Engelhardt and eventually the federal Bureau of Public Roads (BPR).

"Rev. Curry alleges that the routing of this highway will uproot a Negro community, which has no place to relocate, and two Negro churches," an archived BPR memo reads. "It is claimed that there is a nearby alternate route which would cost $30,000 less. Rev. Curry charges that the proposed routing of the highway is designed by state and local officials to purposely dislodge this Negro community where many of the leaders of the fight for desegregation in Montgomery reside. Rev. Curry said that in a recent conversation with a Mr. Sam Engelhardt, Alabama's Highway Director, Mr. Engelhardt stated that it was his intention to get Rev. Abernathy's church."
Granted, proving racial intent is not easy:
University of California Irvine professor Joe DiMento has studied the motivations and effects of interstate construction nationwide, focusing on Los Angeles, Memphis and his hometown of Syracuse in his book "Changing Lanes: Visions and Histories of Urban Freeways."

Interstate 81 unequivocally crushed black and Jewish neighborhoods in Syracuse, but ascertaining malicious racial intent is not as clear-cut, DiMento said.

"In Syracuse, my very in-depth analysis did not indicate racial motivation," DiMento said. "It doesn't mean it wasn't there. There is a very difficult challenge sorting out what was motivating decision-makers."

Similarly, Robinson said, "I don't see any evidence of specifically targeting black communities to remove black people from the downtown areas" in Montgomery.

"Nor do you see, like I-20 was supposed to be the demarcation between black and white Atlanta, I don't see evidence of that," Robinson said.
But, I would note, if proving intent is hard (but it is hard to know anything about Alabama state politics in the later 1950s/early 1960s and not see racism as, at best, part of the ethos) proving impact on Black communities is pretty easy (as some of the above notes).
And while the argument was that it was about future traffic flows, I would note that the flow noted were where the white population would migrate over the next several decades:
The official explanation from the Highway Department pointed to traffic analysis and planned growth of the city as key factors in determining I-85's path, according to minutes from the meetings.

"The future desire line indicates a heavy traffic growth to the southeast and to the east in Montgomery," Highway Department design engineer W.F. Land told the 650 crowding City Hall at the 1960 meeting. "This location that we have at this Interstate route 85 will fit in between these two projected traffic bands and relieve these congested city streets."
The east and southeast of Montgomery are the wealthier parts to this day (with a pattern that I have even seen over two decades living here of a constant creep further eastward–or to suburbs to the north).
Montgomery today is a city that seemingly lacks a unified identity. Its split personality — cradle of the Confederacy, birthplace of the civil rights movement — is emblazoned on its seal and physically manifested by the highways.

Interstate 65 runs from the southernmost point of Lake Michigan to Mobile Bay, separating Montgomery's "west side" minority communities from the rest of the city as it passes through Alabama's capital. Intentionally or not, the interchange divides and impedes the growth of surrounding neighborhoods.

"You create these fragmentary corners of what was intact city grid," Neil said. "There's places like this in west Montgomery where there's one road in under the highway and there's a neighborhood back there. Those neighborhoods tend to experience much higher instances of poverty, crime and poor health outcomes than other places in the city grid. Those traps are exactly what they say they are."

Ask locals what the center of town is, and you will get a variety of answers: the Cloverdale neighborhood, the shopping centers out east, downtown Montgomery.

But the same downtown that houses the state Legislature and more museums than bars is also one of the poorest districts in the city, enclosed to the south and west by the interstates and the poor, blighted neighborhoods they run through.

In some ways, the interstate is the center of town.
I will say that some efforts have been made to revitalize downtown, with some success. But you can plainly see the legacy of white flight all throughout that part of Montgomery.
The piece is lengthy and I commend anyone interested to read the whole thing.
Do I have some elegant policy fix for all of this? I do not. But I will say this: if we refuse to understand the way the past shaped the present, we will continue to ignore how it shapes the future.
I would also note that our collective desire to want to ignore the impact of these actions just helps to fuel the narrative that Blacks and other minorities are lazy and inferior to whites. Consider how many people would readily assert that Black Montgomerians who live near I-85 must have chosen to live in a run-down part of town of their own volition with no acknowledgment that they congregated there in the first place due to segregation and various public policy choices only to have that neighborhood significantly impacted by the construction of two interstates. And where one lives impacts things like schools and, again, the ability to build intergenerational wealth and any number of factors.
Just saying "let the past be the past" ignores the ways in which that past has led to life outcomes for a lot of our citizens, as well as helping feed narratives of racial superiority and inferiority. These are not trivial matters.