Libyan Rebels Refuse To Extradite Any Pan Am Flight 103 Bombing Suspects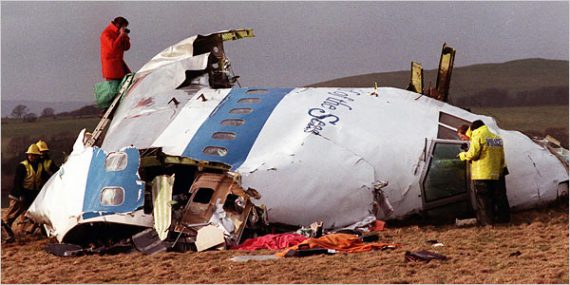 Any hope that a change in government in Tripoli would bring the people responsible for the bombing for Pan Am Flight 103 over Lockerbie, Scotland has gone out the window:
TRIPOLI, Libya – The Libyan rebels' interim government says it will not deport the man convicted of the 1988 Lockerbie bombing.

The rebel Justice Minister Mohammed al-Alagi told journalists in Tripoli Sunday that no Libyan citizen would be deported, even Abdel-Baset al-Megrahi, who was convicted in a Scottish court and imprisoned for the bombing of Pan Am flight 103, which killed 270 people.
This comes on top of reports that al-Megrahi himself has disappeared from Tripoli and believed to have gone into hiding with Gaddafi.

So much for the theory that we have any friends among the Libyan rebels.