Magazine Format Blogs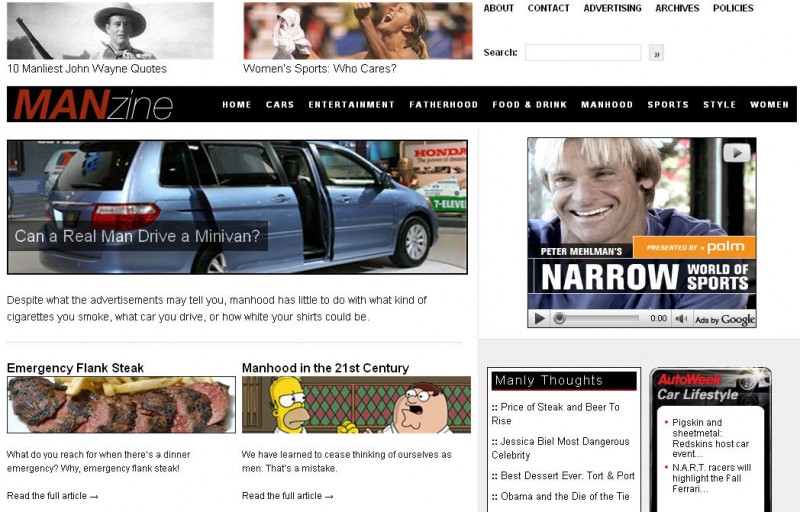 Jayvie Canono has a useful discussion about the magazine-style format that has taken the blog world by storm over the last couple of years. Among the non-technical issues he raises is this:
Will your readers like it? Maybe they would prefer that they just keep scrolling down to keep reading your posts. Maybe you should ask them when you play-test your site.
Having invested in the Thesis theme for Manzine, I'm seriously considering porting OTB and some of my other sites over at some point.  Manzine's thumbnail-for-every-article format is too labor intensive for OTB but I like the idea of a featured post or posts followed by headlines and excerpts for older entries.
What say you?  Do you like "magazine" formats on blogs like Michelle Malkin, Hot Air, TPM, and Lifehacker?  Or do you prefer the standard blog format such as OTB now uses?  Or does it matter at all?
I've thought about doing this for awhile but have resisted partly because I think most people read blogs, as I do, via their RSS reader rather than directly.  But that may just be idiosyncratic to those of us who peruse a hundred or more blogs.