Meanwhile, to Libya's East…
Egyptian voters have approved amendments to Egypt's constitution.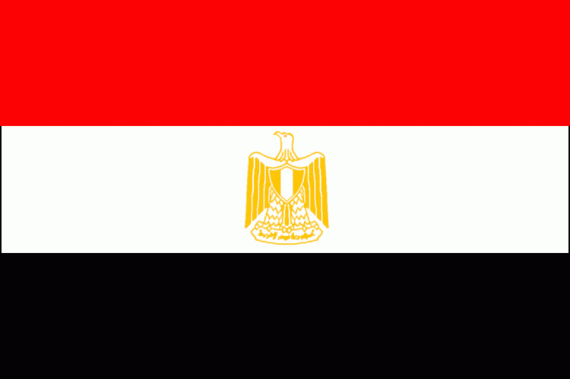 Via the NYT:  Egyptian Voters Approve Constitutional Changes
More than 14.1 million voters, or 77.2 percent, approved the constitutional amendments; 4 million, or 22.8 percent, voted against them. The turnout of 41 percent among the 45 million eligible voters broke all records for recent elections, according to the Egyptian government.
I detailed some of the changes in a post back in February:  Egyptian Constitution Reform Committee Set to Report.  The BBC has a run-down here:  Egypt referendum strongly backs constitution changes.
Ahram Online reports:  Egypt constitutional referendum: blow by blow account.
All of this is positive, and stands is rather stark contrast to events in Libya (and, for that matter, Bahrain and Yemen).  This is, however, but one step in a long line of events.  Again, Ahram online (Contentious Egypt referendum over, so what next?):
If the amendments are accepted, this will push the parliamentary elections ahead of the presidential elections, after which both the new president and parliament would be in charge of drafting a new constitution via an elected constituent assembly. However, no timeframe for such a plan has yet been submitted.
Of course, the matter of timeframe is no small issue.
Another not so small issue is that the military will retain executive power (as it has before declared) until presidential elections, meaning that the military is going to retain substantial influence over the transition:
"This is a question of logic," says pro-reform Judge Ahmed Mekky, who sees that a constitutional declaration is required in any case, not only because revolutionary forces reject the idea of reviving the 1971 constitution, but also because it would bring about a complex constitutional dilemma with respect to the presence of the Armed Forces as an interim ruler.

"The amendments are more like a transitional plan, but the problem is that this was not clear to most of the people who decided to go and vote for or against them."

In other words, people should have been more aware that they were actually voting on whether the presidential elections or parliamentary elections should come first.

This should have been the major subject of debate, Mekky clarifies: "those who thought that voting for the amendments means that the interim military rule will hand its responsibility to a civil constitutional figure should have understood that the Supreme Council of Armed Forces' rule was not the subject of debate."

The military declared that it will be in charge for six months or until the presidential elections. And that could take more than six months, according to many analysts.
And it should be noted that the military was very much part of the old regime.  It is also worth noting that back in 1954, when the military had ousted the monarchy, they initially said that their time governing would be brief.  However, this never happened.
At a minimum, the transition to democracy in Egypt was not completed as a result of this election, but is it a move in the right direction.  How things evolve, however, will require much scrutiny before success can be declared.