Murkowski Misspells Own Name
The write-in campaign for Lisa Murkuwski Murkowski is off to a less than stellar start, notes a source who points to the URL at the bottom of this image from her first ad.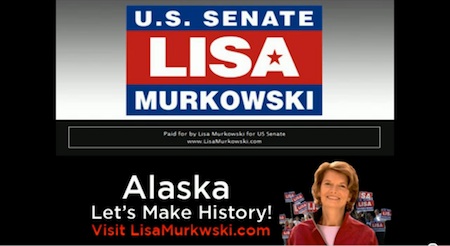 Oops.
While embarrassing, it actually doesn't much matter.  Alaska's top election official has made it clear that voters won't actually have to spell Murkowski's name correctly, as state law dictates that votes will count so long as the intent is clear.