New Jersey May Finally Let You Pump Your Own Gas
A New Jersey legislator is proposing finally getting rid of an antiquated law that makes it illegal to pump your own gas in the Garden State.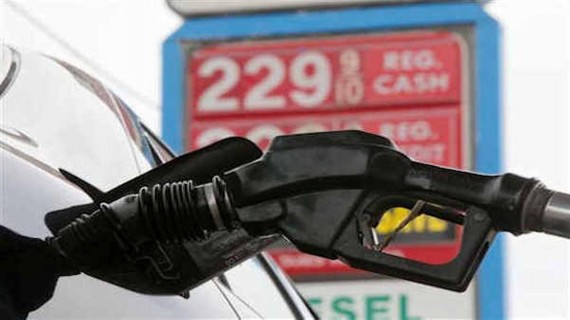 A legislator in New Jersey is proposing that the Garden State should finally enter the civilized world and allow people to pump their own gas:
Drivers in New Jersey could soon pump their own gas under a bill being introduced in the Assembly.

Under current law residents are not permitted to pump their own gas. New Jersey and Oregon are the only two states that require attendants to pump gas.

Republican Assemblyman Declan O'Scanlon said Saturday the bill would authorize drivers to fuel cars themselves. The bill calls for a three-year period where merchants can offer self-service gas but must also provide full service. A similar measure has been introduced in the Senate. O'Scanlon says his bill would be introduced in June.

O'Scanlon calls the current law unnecessary and says it can lead to inconvenient waits at the pump. Supporters of the current law say it promotes safety, but O'Scanlon questions whether 48 other states are less safe for letting motorists pump gas.

"New Jersey is the greatest state in the country," O'Scanlon said. "We have plenty of things to be proud of. I'm not going to lament this outdated government regulation."
At this point, there are only two states left in the nation where self-service is banned at gas stations, New Jersey and Oregon. In New Jersey's case, the law originated from the case of a gas station owner in the 1940s who decided that the best way he could compete with other stations in the area would be to allow motorists to fill their gas tanks on their own rather than paying someone to do it for them. Given that this was in an era before electronic payments and other security measures that are common today, it was perhaps a tremendous demonstration of trust in people. In any case, it was apparently enough of a successful business practice that other station owners the Garden State started adopting the practice. While the idea spread to other states, in New Jersey the political power of the major gasoline distributors was powerful enough to result in a law barring anyone other than a service station employee from filling a gasoline tank.
By the time I was young enough to pay attention to such things, it became apparent fairly quickly that this was an exceedingly stupid law. It was kind of hard to understand, after all, why it was okay for my Mom or Dad to fill a gas tank in Pennsylvania, but it was somehow forbidden in New Jersey. When I moved to Virginia in the early 90's, the idea that I could get out of my car, fill the tank, and move on without waiting for some guy to come along and do it for me seemed kind of liberating, and filling up for a return trip from New Jersey to Virginia made me want to get out of my car and do it myself.
There's been a lot of negative reaction to this idea online from some New Jersey residents. Frankly, I've got to say that those people disappoint me. Come one people, how hard came it be to get out of your card and put gas in the tank? You can do it.