New York Times Paywall Price Insane
Michael DeGusta compares the digital subscription prices of a variety of services and concludes that the New York Times is delusional.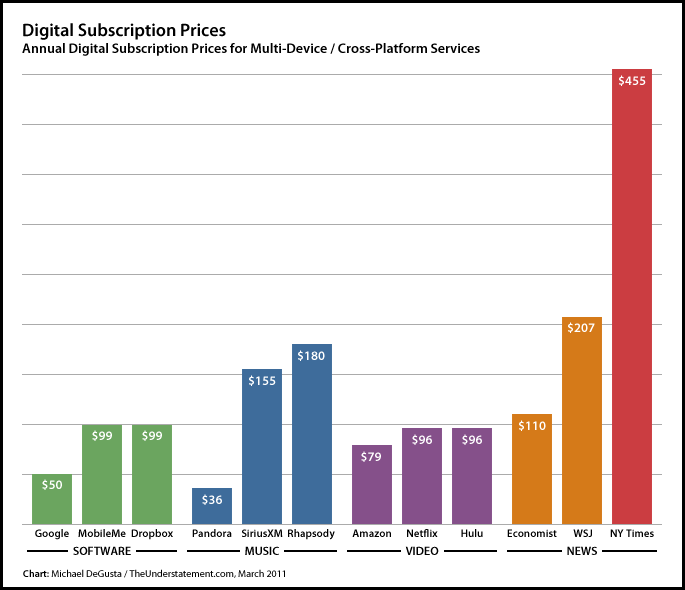 Does The Times really think the mass audience is going to decide their $455/year is better spent on The Times rather than getting 20+ free articles/month from The Times plus The Wall Street Journal ($207/year) plus The Economist ($110/year) plus say The Daily ($39/year) for good measure, and still having ~$100 left over each year?
Apparently.
But Felix Salmon, who has been highly skeptical of the NYT paywall model, does see one possible upside: They may be able to charge more on a per-eyeball basis for advertising, persuasively arguing that people paying this much for access are "engaged" at a level non-paying readers aren't. Then again, it'll have to be a whole lot more per eyeball given that they'll have markedly fewer of them.