No, It's Not the Time to Buy a 4K TV
Fred Kaplan fails to make the case for buying an ultra-high definition TV right now.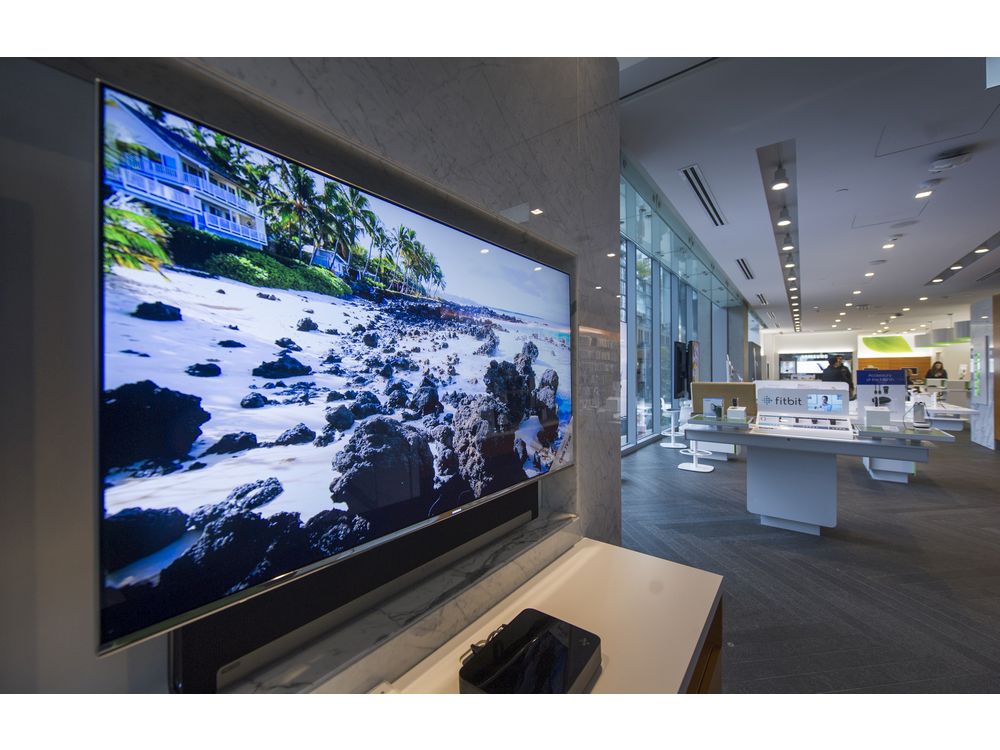 Slate's Fred Kaplan makes the case for "Why it's time to buy an ultra-high definition TV—and for cheap." He fails.
These new types of TVs have been around for only five years. But in just the past year, the technology has fully matured, and for another month or so—until April or May, when the 2018 models come on line, sporting higher prices but equal or just marginally better pictures—the best 2017 models are going for crazy-cheap prices.

I recently bought LG's 65-inch OLED65B7 for less than $2,500. A 55-inch version, the LG OLED55B7, can be had for less than $1,600. (Similar Sony, Samsung, and Vizio 4K sets are selling for similar prices.) These are widely regarded as the best 4K sets on the market. By comparison, throughout the era of mere high-definition TVs, the best models on the market never sold for less than $5,000, and most of those were for smaller screens.

In other words, now is the time to buy a new television set.
While "cheap" is certainly relative, I'd say $1600 to $2500 is quite an investment, particularly given how cheap HDTV models have gotten. Still, my late wife and I paid considerably more than that for our first 60-inch HDTV model back in 2006 and it was a Vizio, far from the top-of-the-line. So, while I wouldn't consider replacing a perfectly functional HDTV to get a 4K model, I'd quite likely consider the 4Ks—and you can get a big screen model for under $1000 at Costco if you're not dead-set on true state-of-the-art.
And Kaplan's description of how much better the picture and viewing experience is is indeed compelling:
Just as HDTVs featured not only high definition but also improved digital color standards and, even more noticeably, wide screens, 4K televisions—the newer ones, anyway—also boast huge advances in color, brightness, and contrast.

[several paragraphs of geeky mumbo jumbo]

In a word, it looks real. You don't realize how artificial and approximate a high-definition picture looks—you aren't aware of how many lapses and gaps your brain has to fill—until you take a look at ultra-high definition.

If you missed a movie in the theaters, the loss, in picture quality anyway, is no longer irretrievable; UHD TVs come closer to capturing the look and feel of a 35 mm film or a 4K digital print than any HDTV I've ever seen. Reds, blues, and greens—and all the shades in between—just glisten (if they're supposed to glisten). Urban streets and landscapes are portrayed with a palpable sense of depth. Reflections of light look like reflections of light, not merely a lighter shade of some color. Nothing gets obscured in dark scenes; the subtle distinctions between a black coat and a shadow, or a shadow and a moonless night sky, are as clear as they are in nature (assuming the cinematographer in question captured it and the digital mastering was well done).
Why, then, do I poo-poo Kaplan's suggestion that now is the time to buy? Because the end of his article pretty much negates the beginning:
There are, however, a few caveats. First, right now, there's not a lot of 4K content to watch. The TV networks broadcast no programs in 4K. Streaming services are better: Seven of them—Netflix, Amazon, Vudu, Google Play, Fandango Now, and iTunes—offer some movies and TV shows in 4K, and an increasing number of them are encoded in HDR or Dolby Vision (a proprietary format that has the same effect). Studios are starting to release UHD discs (which all offer HDR), and eight companies are making UHD players (which can also play Blu-ray Discs, DVDs, and CDs). But in both cases—the discs and the streaming—we're talking about just a few hundred titles.
Prices will continue to come down. So why would I invest in buying an expensive set that basically works as a Netflix-viewer? Further, if it's anything like 2006-era HD, having a set tuned to a much higher resolution than much of the available content means that the things that were perfectly fine on an older TV geared for that resolution suddenly looked grainy. And I don't mean just by comparison: viewing standard-definition broadcasts in high definition magnified the deficiency, it didn't merely give you a standard definition view.
Kaplan gives me some hope there:
Meanwhile, the sparse supply of 4K content isn't as big a disappointment as it might seem, because 4K televisions are equipped with processors that "up-convert" high-def images to simulate 4K. Some of these TVs also have video settings (which can easily be activated) that simulate the brightness of high-dynamic contrast. These gimmicks are no match for genuine 4K or HDR, but they come impressively close.
HDTVs made the claim to up-convert, too. They sucked at it. But I'll take Kaplan at his word.
Alas, there's more!
This leads to the second caveat about the new generation of TVs: They are not plug-and-play machines. You have to fool around a bit with the menu settings to make them look really good.

Here's a nasty little secret that a few dealers admit off the record: The factory settings on these TVs are designed to make the picture look wowie-zowie on a brightly lit showroom floor.
When you haul it home and turn it on, in a normally lit (or, at night, somewhat darkened) room, the picture will look too bright, too flat, too Etch A Sketch-y, and weirdly unnatural, like a cheap soap opera.

Not by coincidence, this weirdness is called "the soap-opera effect," and while it might be OK for watching cartoons or football games (which is what TVs on showroom floors are usually tuned to), it's annoying—to many, including me, it's intolerable—for watching anything else, especially movies.

Fortunately, the problem can be fixed. On your TV remote, click "Settings." Click "Picture Mode" or "Picture Settings" (on some models, "Advanced Picture Settings"). The setting that causes the soap-opera effect is called (again, the name is different on different models) "Auto Motion" or "Auto Motion Plus" or "TruMotion." It's probably on. Turn it off. Also turn off "Digital Noise Reduction" and "Edge Enhancement."

Turning off these settings will get rid of most of your problems but not all of them. The picture will probably still be too bright, too intense, or too something. While you're in the Picture Mode settings, click on (and, again, the name varies from model to model) "Film," "Movie," or "Cinema." Better still, if they're listed among the Picture Modes or Picture Settings, click on "Technicolor Expert" or "ISF Dark Room" (if you watch mainly in a dark room) or "ISF Bright Room" (if you watch mainly in a bright room). All of these modes will alter many of the other settings (Brightness, Contrast, Gamma, etc.) in ways that will dramatically improve the picture. (If none of these settings are listed in Picture Mode, click on "Software Update." They might simply have to be loaded.)

Still, these modes won't get you to Nirvana. To get there, you have to do one of these things, in order of convenience and cost:

• Before any of this, simply to stream 4K content (whether or not you're interested in the path to Nirvana), you'll need a fast Internet connection—25 megabits per second, at least. To see how fast yours is, go to www.TestMySpeed.com. If it's not fast enough, contact your ISP. You'll also need an HDMI 2.0 wire (not your old HDMI) for connecting the TV with the cable box and the Blu-ray player.

• Buy a Blu-ray calibration disc. Following the directions, you'll be able to dial in color and contrast corrections more precisely than your TV's mode options will manage. (Unfortunately, there are not yet any 4K calibration discs, though there soon will be.)

• Read a review of the TV that you bought in a publication such as Sound & Vision (where, full disclosure, I review Blu-ray and UHD discs) or CNET.com. These reviews often include sidebars that cite the settings (for Brightness, Contrast, Warmth, Gamma, etc.) that the reviewers—some of whom are professional TV calibrators—punched in. These are only suggestions, not definitive answers, as, for some reason, there are minor unit-to-unit variations in some TVs.

• Hire a professional to come to your house and calibrate the TV personally. Ideally, this person should be "ISF-certified" (meaning he or she has been licensed by the Imaging Science Foundation, an industry consulting service that monitors the enforcement of color standards for modern TVs). This will cost a few hundred dollars, but if you want to eke out that last 20 percent toward perfection, you'll want to do this. I did.

In any case, do—or have somebody do—something. Otherwise, it would be as if you bought a Steinway grand piano and didn't bother to have it tuned.
So . . . I'm going to pay a whole lot of money for a television that there's not much content to support and then pay some dude "a few hundred dollars" to install it for me? Now, granted, a 60-inch television is not a self-install project for most people. Still, they're not nearly as heavy as the one I bought in 2005. Indeed, a neighbor and I installed that unit's replacement a couple years back.
If you're extremely affluent and a true tech geek, it's perfectly sensible to buy a 4K unit and have an ISF-certified technician come install it for you. In fact, you owe it to yourself. But, for most of us, it would seem obvious that waiting for prices to come down, units to become more plug-and-play, and, more importantly, for 4K content to become widely available.