Now, They Want Us To Intervene In The Ivory Coast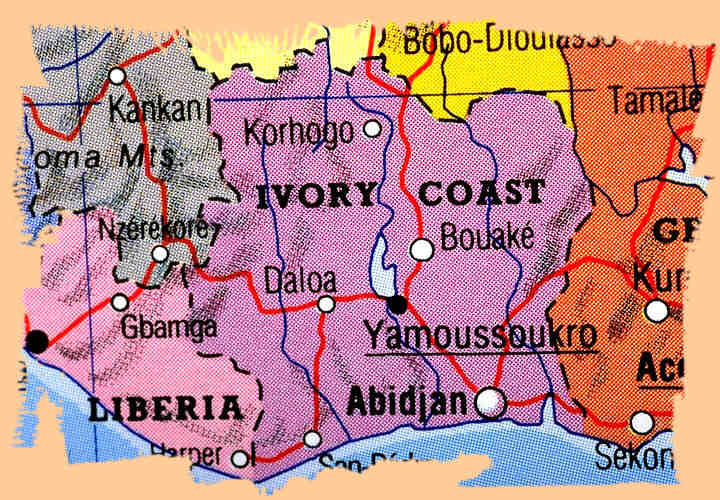 The same sort of people who were pushing for intervention in Libya now want President Obama to take action in the Ivory Coast:
As civil war grips the West African nation of Ivory Coast, critics claim that President Obama is neglecting a potential crisis in Africa even as he wades into conflicts in the Middle East.

A former French colony, Ivory Coast had long been a model nation in a continent full of strife. But four months ago, after Allasane Ouattara was elected president and Laurent Gbagbo refused to step down, an on-going civil war type of conflict broke out. In the months since, the United States and allies have passed U.N. resolutions denouncing Gbagbo. Obama even taped a video message that was posted on the White House Web site.

But as fighting continues — with reports of around 1,000 found dead over the weekend– critics say the White House is neglecting the conflict and instead has focused on the Middle East.

"Rather than merely search yet again for short-term solutions in the violent aftermath of an election, it would be more sensible to look for ways to prevent future crises rooted in Africa's dysfunctional political systems," Jendayi Frazer, a former Bush administration Under Secretary of State for African Affairs, wrote in the International Herald Tribune.

While Frazer argues for an overall Africa policy, others say the lack of involvement is two-faced by the White House.

"This reveals the fact that the "Obama doctrine" as the president described it – wherein a humanitarian disaster occurs that that compels the United States morally to intervene — is in reality nothing of the sort," Brett Schaeffer from the conservative Heritage Foundation told Fox News.
This is the problem with Obama's doctrine of humanitarian imperialism, once you've said that a human rights "crisis" is sufficient justification for military intervention in one conflict you risk getting dragged into every other conflict where civilians are are risk. Which is pretty much every conflict in the world.