OTB Foreign Desk
Today's Foreign Desk includes comments on Brazil's floods, developments in Ivory Coast, and Silvio Berlusconi's sex scandal.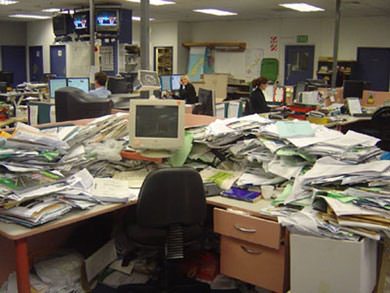 Today's Foreign Desk includes comments on Brazil's floods, developments in Ivory Coast, and Silvio Berlusconi's sex scandal.
It's been less than three weeks since she was inaugurated but Brazil's President Dilma Rousseff is facing the first major challenge of her presidency. 741 people have been killed and hundreds are missing in severe flooding that has struck some of Brazil's most populous areas. The death toll is expected to go higher. A mudslide that killed several hundred people is being characterized as the worst one-day natural disaster in Brazil's history and that was a couple of weeks ago. Sao Paulo is now on flood alert.
The government is coming under attack as being unprepared. Here, for example, is a report from Folha.com, which I take to be the online presence of Brazil's largest newspaper, Folha de S. Paulo, claiming that the government under the previous president blocked disaster plans which might have saved some lives.
President Rousseff, the first woman to be elected president of Brazil, is the hand-picked successor of the previous president, Luiz Inácio Lula da Silva. Like him she came up through the labor movement. She was his chief of staff. There's a backgrounder on her here.
Neighboring African states are taking the step of preventing the former leader of Ivory Coast, Laurent Gbagbo, from accessing the country's account at the region's central bank. This continues the process of trying to ease him out.
Gbagbo was defeated in an election on November 28 of last year but so far has refused to vacate the presidency. He continues to hold firm. Most recently he has ordered all UN vehicles to be stopped and searched. It's unclear what purpose this serves other than harrassment.
The firestorm of scandal continues to swirl around Italy's Premier (not to mention financier and media mogul) Silvio Berlusconi. It's been going on now for more than a week since 18 year old Karima el-Mahroug, a Moroccan-born exotic dancer, revealed that Berlusconi had given her about $10,000 on St. Valentine's Day when she attended a "soiree" at his villa. el-Mahroug performs under the name "Ruby Rubacuori", Ruby Heartstealer. Whatever the nature of the relationship between the 74 year old Berlusconi and el-Mahroug it has apparently been going on since she was 17.
Berlusconi claims complete innocence.
The goings on at this party have been described in some detail. The Telegraph, cited above, compares them to the orgies of Caligula, perhaps something of an exaggeration. The Vatican has finally weighed in on the subject, calling for politicians to show "robust morality". Leading by example might be nice.
Berlusconi is no stranger to scandal. His marriage collapse over allegations of his fondness for young women. He has been indicted for a host of offenses ranging from bribery to accounting fraud and embezzlement to tax evasion. No convictions, hardly a rarity among politicians.