Obama to Freeze Federal Wages 2 Years
President Obama proposes freezing federal civilian salaries for the next two years, saving billions in anticipated spending.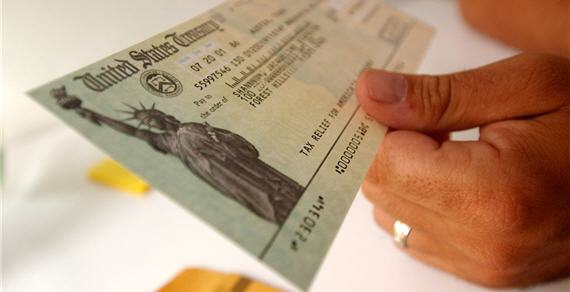 "President Obama will announce a two-year freeze in the wages of federal employees Monday, with the intention of saving $60 billion over the next 10 years," a CNN Breaking News alert informs me.
My initial question was, How the hell can he do that?  He's got no authority to set civil service salaries.  Turns out, it's merely a "proposal."
According to an administration statement, the two-year pay freeze will save $2 billion for the remainder of fiscal year 2011, $28 billion over the next five years, and more than $60 billion over the next decade.

The freeze does not apply to military personnel, but will apply to all civilian federal employees, including those in various alternative pay plans and those working at the Department of Defense.

"This freeze is not to punish federal workers or to disrespect the work that they do," the White House said in a statement. "It is the first of many actions we will take in the upcoming budget to put our nation on sound fiscal footing — which will ask for some sacrifice from us all."
This will of course be very popular politically, since non-military federal employees are widely believed to be overpaid and underworked.  And, frankly, given that we have near-zero inflation, there shouldn't be any cost of living hikes, anyway.
Indeed, it's not clear how this proposal actually saves any money.  It's not like this would roll back already-enacted pay increases.  Presumably, this is "saving" in the federal government sense of not getting a spending hike that you had previously mentioned wanting to have.