Oklahoma Man Clocked Going 208 MPH On Highway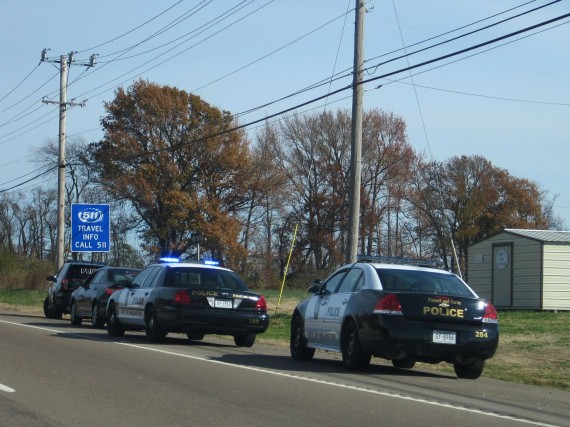 An Oklahoma man was arrested on various charges after being clocked going over 200 miles per hour:
OKLAHOMA CITY (AP) — The Oklahoma Highway Patrol says a state trooper arrested a driver after clocking his speed at more than 200 mph.

The patrol says Trooper Ryan Smith pulled over the man Saturday on the Kilpatrick Turnpike in Oklahoma City. Authorities say the man was driving a Ford Mustang and the trooper's radar clocked the car at 176 mph and then 208 mph.

Authorities say the driver attempted to elude the state trooper — turning off his headlights and brake lights at one point — but he was eventually pulled over at a red light. The highway patrol says the driver stopped his car and dropped his keys out of the window.
The driver was charged with reckless driving and eluding police, which is a felony under state law. No word on whether he's been contacted by NASCAR.