On the Evolution of SCOTUS
When life terms means almost three decades on the bench, fights will be fierce.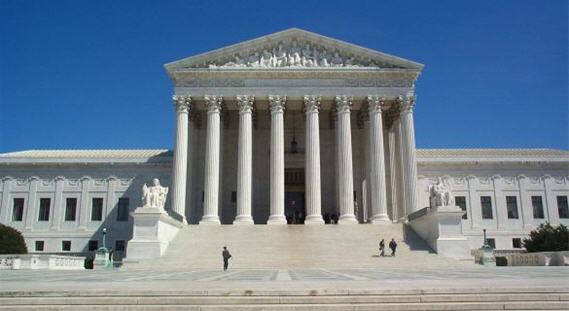 Constitutional law professor Richard H. Pildes has a guest post the Monkey Cage that is worth a read:  Neil Gorsuch's confirmation shattered political conventions. Here is why.
The headline is a bit off the mark, as the post is less about Gorsuch, or about shattering conventions, than it is about why the politics of nominations are as heated as they are.
First, the average tenure of a justice is much longer now. From 1941 to 1970, justices served an average of about 12 years. But from 1971 to 2000, they served an average of 26 years.

That figure has increased only since 2000. When John Paul Stevens retired from the court in 2010, he had served 35 years. When Antonin Scalia died, he had served 30 years. Anthony M. Kennedy has served 29 years, Clarence Thomas 26 years, Ruth Bader Ginsburg 24 years, and Stephen G. Breyer 23 years. Presidents who might serve only four years can have influence decades later if they can appoint someone to the Supreme Court.

[…]

Second, precisely because justices serve so much longer, vacant seats arise less often. From 1881 to 1970, a vacancy arose on average once every 1.7 years. But since 1970, a seat has become vacant only once every three years or so.

[…]

Third, the power of the Supreme Court has increased significantly. Over the 20th century, the court became more aggressive in declaring federal and state legislation unconstitutional. In the 1940s and 1950s, the court was invalidating about one act of Congress each year. In the 1990s, that number had become about four a year. Since 2010, it has been about three per year.
The piece is worth reading in its entirety.
And, as anyone who has read my posts on this general topic will not be surprised that I agree with the following:
The Supreme Court confirmation wars will become less heated only if the stakes in individual appointments diminish. One way to bring that about would be a constitutional amendment limiting Supreme Court terms to 18 years, staggered so that vacancies would occur at regular two-year intervals. Academic authorities on the Court and others have been floating versions of such proposals for years, but they have gotten little political traction. Absent change of this sort, the confirmation wars are likely to grow hotter.
And yes, before someone says it (as they always do when some kind of reform like this is mentioned):  this is unlikely to happen. Nonetheless, I think it is worth trying to start a conversation on the topic, since that is the first step for potential change.  I fully recognize that there is currently no scenario that would trigger such such a reform.
I would also note, for those who like to think about such things, that the way the Court is functioning is by no means how it was originally conceived (in a variety of ways).  This is certainly true in the sense of the length of time that Justices are spending on the bench.  This is worth noting if anything because one of the main reason we, as Americans, do not engage in constitutional reform is because of the mythology we attach to the perfection of the original constitution and the assumption that the Framers were transcendent in their ability to design institutions.