Pirate Party Leader Fights Illegal Downloads of Her Book
A Pirate Party leader has been policing illegal downloads of her copyrighted book.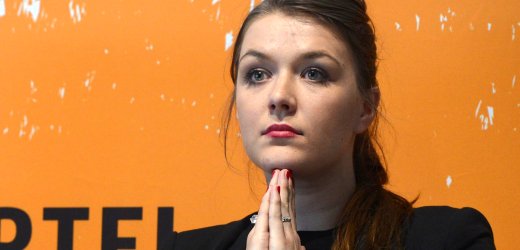 A Pirate Party leader has been policing illegal downloads of her copyrighted book.
Spiegel ("Pirate Party Member Insists on Copyright for Book"):
Politicians within Germany's Pirate Party have long stated that they advocate the free exchange of information on the Internet — a virtual Wild West in which anyone can copy anything without any regard for copyright or other bothersome concerns. The fact that the free exchange of copyrighted material for "non-commercial" uses is actually an official Pirate platform even triggered a major debate in Germany about government policies on intellectual property earlier this year. The party has stated that free-of-charge downloads should be "explicitly" supported. Julia Schramm, a member of the Pirate Party's executive committee, once even deemed the idea of intellectual property "disgusting" in a podcast.

Now, however, Schramm appears to be backtracking on her party's limited interpretation of intellectual property rights — at least when it comes to protecting her own work.

[…]

But on Monday, the book's official release date, illegal copies could still be found circulating on the Internet. Unidentified parties uploaded a PDF version of the book to an Internet file-sharing service and then spread the link on social media platforms like Twitter and Tumblr, along with information about the Pirate Party's platform — including its proviso that information should be free.

The publisher immediately engaged its legal department and contacted the operator of the file-sharing service. By late Monday evening, the file could no longer be accessed at the original address.
Presumably, she's seen the light.