Poisoning The Well on Israel
Bill Kristol and friends are trying to make it politically toxic to criticize Israel.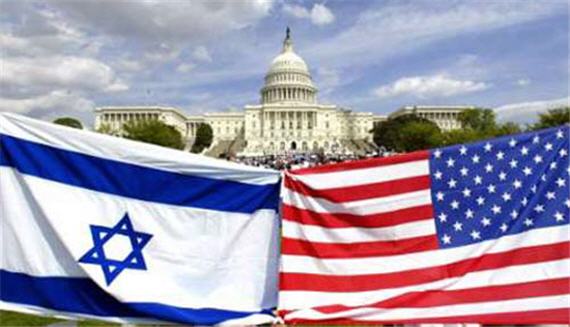 Greg Sargent is shocked — shocked! — that Bill Kristol and his Emergency Committee for Israel are using aggressive tactics to win the political battle.  Under the breathless headline "Kristol group's game plan: Make it politically toxic for Dems to criticize Israel," Sargent reports:
Bill Kristol's hawkish, pro-Israel group, which has been running ads blasting Dems as anti-Israel, is now making it explicit: It is targeting Dems with paid media for the express purpose of making it politically toxic for them to criticize Israel.

That's what Kristol and a spokesman for his group, the Emergency Committee for Israel, suggested to me today, in statements accompanying a new ad it's set to release attacking Dem Rep Jim Himes of Connecticut.

"You can't just say you're pro-Israel, you have to be pro-Israel," Kristol said. The ad blasts Himes for signing a recent letter that allegedly accused Israel of "collective punishment" for enforcing the Gaza blockade:

Kristol's group has already aired other versions of this ad attacking Joe Sestak, Mary Joe Kilroy, and Glenn Nye.

[…]

That couldn't be clearer. Kristol's group is broadening efforts to go after Dems in ads, and there's been some debate about its real strategic goals. Clearly, the game plan is to put more Dems on notice that if they criticize Israel, they can expect to be targeted, too.
Well, yeah.  How unusual!
Seriously, this is a time-honored tactic called poisoning the well. It's a logical fallacy and not an effective manner of promoting a full and frank exchange of ideas.   But it's a terrific way to run a negative ad campaign, since it's much easier to cast an aspersion than to make a nuanced retort.
Indeed, this is pretty much how political campaigning has worked for as long as I can remember, which is more than three decades now.  Conservatives have done a brilliant job of painting liberals as anti-family, anti-military, and even anti-American.  Liberals, in turn, have put conservatives on their heels with charges of being anti-black, anti-Hispanic, anti-woman, anti-environment, and the like.
Forcing opponents to prove a negative both serves as a distraction from advancing their positive agenda and creates a chilling effect, making opponents reluctant to advance policies that allow those charges to be flung.   I don't like it but, alas, that's reality.
I happen to disagree with Kristol and company on both substance and principle here.  Not only was the attack on the Gaza flotilla horribly ill-conceived but the idea that American foreign policy ought be made with Israel's interests, rather than our own, foremost in our minds is offensive.   But they're free to disagree and to use these relatively tame tactics to advance their cause.