Quote of the Day – Dubious Stats Edition
Dwayne Jarrett's career with the Carolina Panthers: 1 touchdown, 2 DUIs.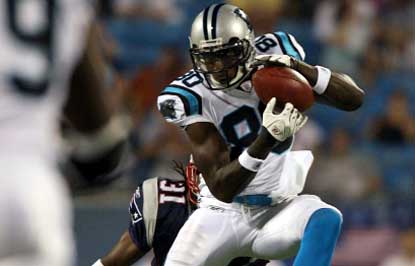 Football Outsiders' Doug Farrar:
For those scoring at home, here are Jarrett's career NFL stats:

According to our numbers, this gives Jarrett the single highest DUIAR in NFL history.
This in reference to Dwayne Jarrett, the USC wide receiver picked in the 2nd round of the 2007 draft by the Carolina Panthers who was arrested yesterday for his second DUI and promptly released by the team.