Republicans Have Lost The Gamble They Took On Donald Trump
Republicans on Capitol Hill and elsewhere were gambling when they lined up behind Donald Trump. So far, they've lost.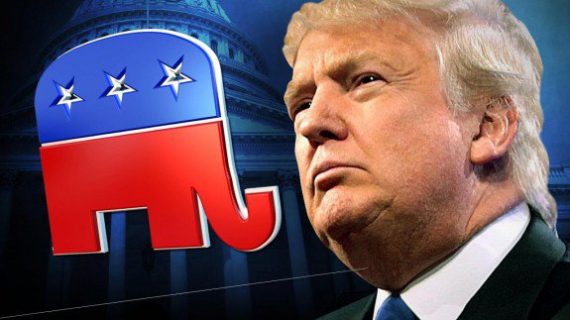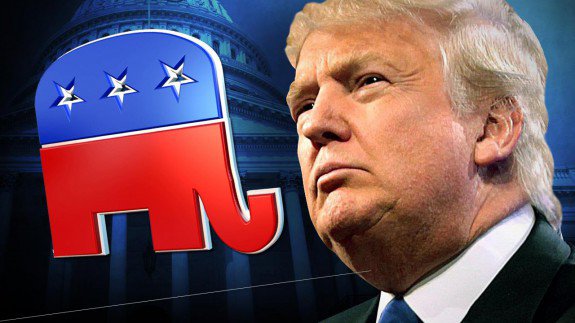 When Republican leaders on Capitol Hill began to line up behind Donald Trump after the Republican National Convention, and later in the wake of his election as President in November, they were effectively gambling. The gamble was that they could use Trump's Presidency as what effectively amounts to a rubber stamp that would allow them to pass whatever legislation they wanted, whether it be Obamacare repeal, tax reform, the budget, or anything else, and they could count on President to sign it into law. All they'd have to do is look past the President's other attributes, whether it was the Twitter habit, his comments to crowds at rallies, his statements to the press, or whatever his spokespersons in the White House might say, or his other incendiary rhetoric. The only thing that mattered is that Republicans controlled both Houses of Congress and the Presidency for the first time since 2005 and that they would have a far more compliant President in the White House than even George W. Bush proved to be. From a certain point of view, I suppose, it was an argument that had at least some sense of internal logic, as long as you assumed that the damage that the GOP would suffer from being compliant to Trump would be less severe than the benefits it would receive from the ability to adopt policy into law.
Just short of eight months into Trump's Presidency, it seems fairly clear that the gamble has failed. Despite seven years of rhetoric, fundraising, campaigning, and effort, the Republican effort to repeal the Affordable Care Act has failed and seems unlikely to be revived any time prior to the 2018 midterms. There isn't even a tax reform bill on the table yet, never mind have there been any public hearings on the matter. The only thing that happened with the budget for the next Fiscal Year is that the can was kicked down the road via yet another continuing resolution. The debt ceiling wasn't extended for eighteen months like Republicans wanted, but only for thirty days. And, most importantly, both of those items were only taken off the checklist because the President made a deal with House and Senate Democrats to pass something that neither the House GOP nor the Senate GOP supported.  The only successes that Republicans can point to over the past 235 days are a handful of bills that repealed some minor regulations from the Obama years and the confirmation of Neil Gorsuch to the Supreme Court. Beyond that, at least as this point, it certainly seems as though the Republican Party in general, and Congressional and Senate Republicans in particular, have lost their gamble spectacularly.
As Michael Gerson notes at The Washington Post, the wager has been a loss at all conceivable levels:
Those Republicans who believe that Trump is being cynical, disloyal or politically calculating continue to misunderstand the man. The president has no discernible political philosophy or strong policy views to betray. His leadership consists mainly of instincts, reflexes and prejudices, which often have nothing to do with self-interest. He has a genius for fame, which usually involves attention-attracting unpredictability and transgressiveness. Trump reads events moment by moment, making him a cork on the waves of cable coverage. Any choice he makes is correct by definition, because he has made it. And any person — on his staff or on Capitol Hill — who does not precisely mimic his political gyrations is disloyal and should be punished.

(…)

The wager has been a disaster in the realm of policy. During legislative debates on issues such as health care, Trump has been erratic, unfocused, impatient and frighteningly ignorant. His White House policy staff — some of whom are responsible and talented — try to work with Capitol Hill, but always under the threat that their efforts will be destroyed by a tweet. Congressional Republicans see the White House as a basket case, don't think that any administration official speaks authoritatively for the president and increasingly fear entering the midterm elections entirely naked of accomplishment.

The wager has been a disaster in the realm of politics. The president takes it as an accomplishment to secure the support of about 35 percent of the public. This leaves Republicans in the worst of political worlds, where the intensity of Trump's base is increased by words and policies that alienate the majority — making Trump a powerful force within the party and a scary, galvanizing figure beyond it. The damage is broad, profound and generational. A recent Wall Street Journal-NBC News poll recorded 26 percent approval for the president among those aged 18 to 34.

The wager has been a moral disaster. News accounts following Trump's betrayal of Republican leaders on the debt limit reported them to be "livid." What does it tell us about Republican politicians that they were livid about a three-month debt-limit extension but not so much about misogyny, nativism and flirtation with racism? Or maybe they were, but they still thought the wager might work. Such lack of wisdom and proportion is an indictment as well.
Gerson is,  of course, absolutely correct. Instead of getting a compliant rubber stamp, Republicans on Capitol Hill got the same erratic, inflammatory blowhard with a tendency to shift randomly from topic to topic depending on his own whims, whatever he happens to see on Fox & Friends or Sean Hannity's television program, or what he reads on websites like Breitbart News. They got the same man who kicked off his campaign accusing Mexican immigrants to the United States of being rapists and criminals, insulted John McCain's military record despite being someone who avoided service in the same war that McCain had been injured in, attacked the integrity of a sitting Federal Judge, attacked a Gold Star Family, and argued in favor of a policy that would ban all Muslims from coming to the United States. On the policy and political side, they got someone who was as rudderless and without any discernible political philosophy who clearly had no understanding of any number of important issues facing the country, and totally uninterested in learning about what he doesn't know, as he revealed himself to be on the campaign trail. And perhaps most importantly, they got a President who is already under investigation in what could be one of the most serious political scandals to hit an American President in thirty years.
It's hard to feel sorry for Republicans, of course. Had they been paying attention during the campaign, they would have heeded the warnings from people within their own party who were talking about the dangers that Trump represented both to the party and the country and did what they could to compel Republicans to act in time to stop him. Instead of doing that, though, most Republicans in a position to act either stood on the sidelines or simply disappeared from public view. It was only in the most extreme cases, such as Trump's comments about McCain, Megyn Kelly, the Khan family, or Judge Curiel, or when Trump proposed his Muslim ban, that officials spoke out against Trump. During his Presidency, it's only been things such as Trump's incendiary comments about the events in Charlottesville that have caused Republicans on Capitol Hill. Given that, there's support for the idea that these people have gotten what they deserve for backing Trump to begin with. Conversely, there's little reason to feel sorry for these leaders given the fact that this is all a result of the conscious choice of leading Republicans on Capitol Hill, and the nation as a whole, it's difficult to find any reason to feel sorry for them. They made the choice, now they'll have to live with the consequences.