SSL Issue [UPDATE: Resolved]
No need for alarm.
Some of you are likely seeing something like this as you try to load our site: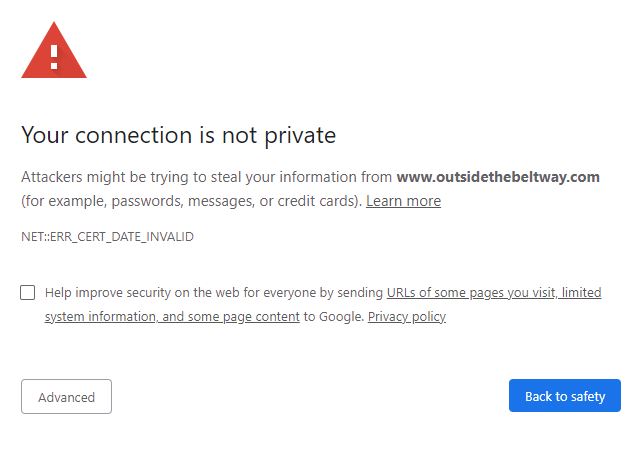 You're not in any danger. Indeed, unless you have top-level posting privileges, you don't use a password and we don't collect credit card information.
We made the shift to the more secure HTTPS protocol a couple years back and apparently our free license has expired. I'll get it updated as soon as possible.
UPDATE: Our IT guy, Jason Lefkowitz, informs me that our certificate auto-renews every three months and is still good through January. He's restarted the server and the issue seems to be resolved. Let me know if you see the issue re-appear.