Stephen J. Cannell Dead at 69
Stephen J. Cannel, the man behind "The Rockford Files" and "The A-Team," had died at 69.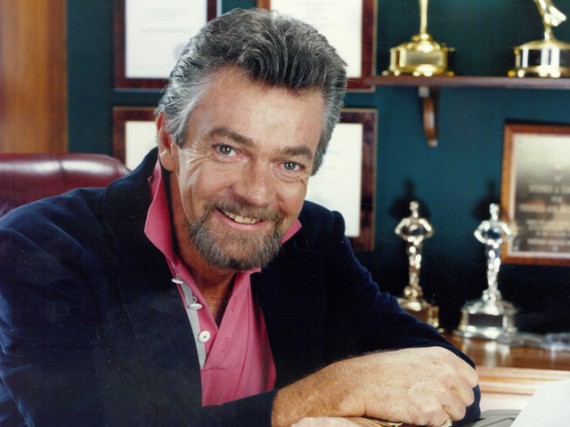 Stephen J. Cannell, the man behind "The Rockford Files" and "The A-Team," had died at 69.
Cannell died Thursday evening of complications associated with melanoma at his home in Pasadena, his family said.

In a career that began in the late 1960s when he sold his first TV script and took off as he soon became the hottest young writer on the Universal lot, Cannell created or co-created more than 40 TV shows, including "Baa Baa Black Sheep," "Baretta," "The Greatest American Hero" and "21 Jump Street."

Cannell, who formed his own independent production company in 1979, wrote more than 450 TV episodes and produced or executive-produced more than 1,500 episodes.  "He was one of the masters of good, old-fashioned generic television," said Robert Thompson, a professor of television and popular culture at Syracuse University and author of the 1990 book "Adventures on Prime Time: The Television Programs of Stephen J. Cannell."  "He did detective shows, he did adventure- dramas, he did fantasies," Thompson said. "He wasn't one of these guys who did, like, 'The Sopranos.' He was a meat-and-potatoes producer, writer and creator of television shows. And he did meat and potatoes really, really well."

"'The Rockford Files," the 1974-80 detective series co-created by Roy Huggins and starring James Garner, "was kind of a standard, formulaic detective genre show, but it was brilliantly executed. And Cannell could write state-of-the-art dialogue like few others of his time," Thompson said.  In 1978, he shared an Emmy Award for outstanding drama series for "The Rockford Files."

From writing "this really great dialogue" on "The Rockford Files," Thompson said, "he'd go on to form his company and do a show like 'The A Team,' this kind of goofy, fantasy Lone Ranger-like program. But once again, in Cannell's hands, it became a huge hit. It was delightfully funny to watch."

David Chase, who wrote and produced for "The Rockford Files" and later created "The Sopranos," recalled Friday that Cannell's characters displayed "weaknesses — they were fallible human beings. That was the beginning of viewers seeing a TV protagonist as someone like themselves."

Early on, Cannell developed a reputation for being extraordinarily prolific. Indeed, in the spring of 1986, he had six hourlong shows on in primetime: "The A-Team," "Hunter," "Stingray," "Riptide," "The Last Precinct" on NBC and "Hardcastle & McCormick" on ABC.
Cannell did all this, incidentally, despite a lifelong struggle with dyslexia — and thinking he was just kind of dumb, since he wasn't diagnosed until his mid-30s.
"Rockford Files" was his iconic show and probably his best, although "Baa Baa Black Sheep" (or "Black Sheep Squadron" as it's often billed) is probably my favorite.   I enjoyed "The A-Team" as a kid but it hasn't held up for me as an adult.
Alan Sepinwall has a great rundown of Cannell's legacy here.