Stripping for Freedom
Aaron Tobey stripped to his underdrawers in a Richmond, Virginia airport in support of the 4th Amendment.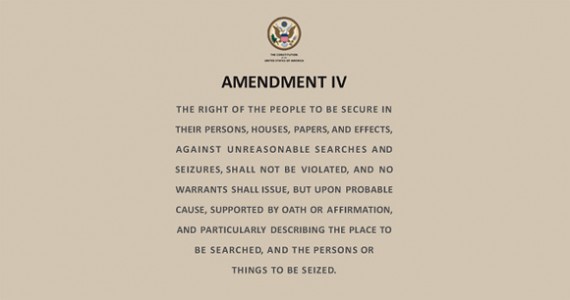 Aaron Tobey loves him some freedom:
A Charlottesville man who stripped down to his underwear at Richmond International Airport to protest security-screening procedures was charged with disorderly conduct Thursday, airport police said.

Airport police identified him as Aaron B. Tobey, 21. He told police he was a student at the University of Cincinnati. The incident occurred at 2:17 p.m. at Checkpoint B, the busier of the airport's two checkpoints, said airport spokesman Troy M. Bell.  Bell said police reported that when they arrived at the checkpoint, they found Tobey, "absent of pants and shirt in full public view, exposing language regarding the Fourth Amendment written on his chest and abdomen with marker or crayon."
I'm going with "marker" rather than "crayon" here, in that the latter doesn't tend to work well on skin.
The message read, "Amendment 4: The right of the people to be secure against unreasonable searches and seizures shall not be violated," Bell said.
That's Amendment 4, all right.  And I happen to think that the current security regime, which forces people to undergo searches upon passing a certain point in airports, to be unreasonable.   Alas, the courts don't agree with me and, as several posts at OTB today note, that's what ultimately matters.
But Tobey has every right to disagree with that interpretation of the Constitution and take reasonable measures to generate publicity for his cause.  Is stripping to one's skivvies in public reasonable?   The authorities apparently didn't think so:
Tobey was interviewed by airport police and federal authorities, issued a citation for disorderly conduct and released. He is scheduled for arraignment in Henrico County General District Court on Jan. 10.
A judge will ultimately decide (I doubt this is subject to jury trial) but I strongly suspect not in Tobey's favor.  Indeed, though I support his cause, I'd have to say he crossed the line here.