Sweet Deals: Tax Package Set for Senate Vote
The Senate has constructed the legislation to correspond to the Obama-McConnell deal, sweeteners and all.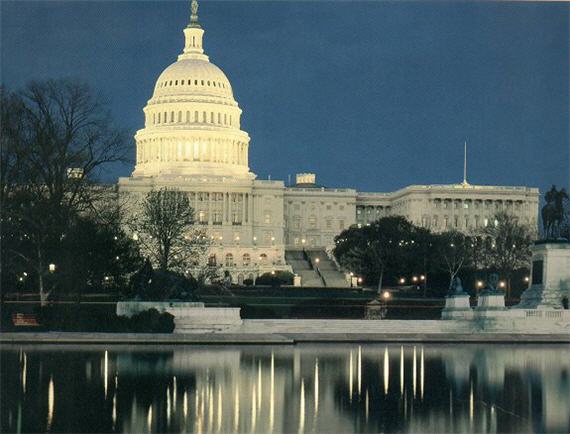 Via the AP:  Senate Tax Cut Package Filled With Sweeteners, Obama Predicts Passage
The stimulus-sized package includes about $55 billion worth of short-term tax extensions for businesses and individuals. They cover a host of alternative energy credits, a potential salve for environmentally conscious lawmakers, as well as targeted benefits for everything from the film and television industry to mining companies to rum producers.

Reid has set up a test vote on the package for Monday, which could clear the way for a final vote as early as Wednesday.
As one would expect:  to get a compromise through the process, a number of actors have to be placated.  The bill appears likely to pass the Senate and then we will get to see the exact degree to which the House Democrats are in real revolt over the issue.
The size of the overall package is worth noting, as the WSJ (The Number: $858 Billion) noted today:
the Republican-backed tax plan will cost more than the stimulus bill, which priced out at $787 billion.

For starters, extending all of the Bush tax cuts for two years will cost a total $675.2 billion over 10 years, according to a Dec. 3 Congressional Research Service study. Setting the estate tax at 35%, adding an exemption for estates under $5 million, knocking 2 percentage points off employees' portion of the Social Security payroll tax, and the cost quickly goes up.
Now, the time horizon on the stimulus package was shorter than 10 years, although I am not certain what the exact stretch of time was for that bill (it was multiple years, but hardly a decade).  This is a relevant comparative factor.
However, it is difficult not to see a swirl of politics, ideology, and various other perception filters at work here, given that the stimulus package is supposedly part of our road to ruin, but this package is considered more or less humdrum.   Just a small little afterthought during a lame duck session, right?
One would expect the Tea Party faction to be up in arms about this, yes?