President Obama, GOP Reach Tax Cut Extension Deal
President Obama and the GOP have reached a deal on extending the Bush tax cuts that gives the GOP virtually everything it wanted.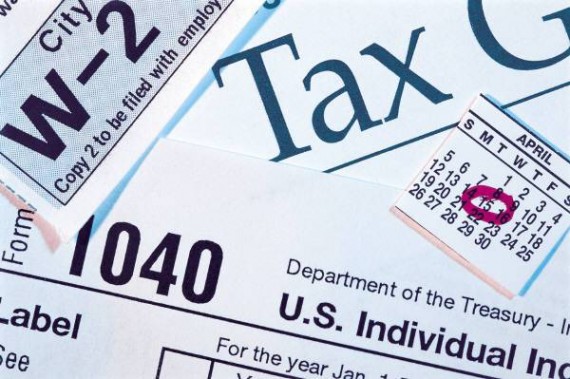 Late today, President Obama announced that a deal had been reached with Congressional Republicans that would extend the Bush tax cuts for two years and unemployment benefits for just over a year:
President Obama and congressional Republicans agreed Monday to a tentative deal that would extend for two years all the Bush-era income tax breaks set to expire on Dec. 31, continue unemployment benefits for an additional 13 months and cut payroll taxes for workers to encourage employers to start hiring.

The deal has been in the works for more than a week and represents a concession by Obama to political reality: Democrats don't have the votes in Congress to extend only the expiring income tax breaks that benefit the middle class. The White House estimates that the proposed agreement would prevent typical families from facing annual tax increases of about $3,000, starting Jan. 1.

Obama was able to extract an agreement from GOP leaders to support an additional 13 months of jobless benefits, a 2 percent employee payroll tax cut and extensions of several tax credits aimed at working families that were included in the stimulus bill.

The deal also would revive the estate tax, but it would exempt inheritances of up to $5 million for individuals and $10 million for couples. Democrats on Capitol Hill are strongly opposed to setting the cap at that high a level and to the 35 percent rate discussed by Obama and Republicans that would apply to the taxable portion of estates.
As you can expect, the reaction on the progressive left has been something pretty close to outrage and astonishment that the White House has essentially given away the store on an issue that Democrats had been campaigning on virtually since the day that the Bush tax cuts became law and gotten little in return. David Dayen at Firedoglake, for example, is unhappy about the revisions to the estate tax:
The $5 million, 35% estate tax is a crime. That's LOWER than the lowest rate under the Bush estate tax, outside of 2010, when the estate tax disappeared. So Republicans get that restored at the lowest rate in history. Even in this weekend's aborted tax bill in the Senate, Max Baucus included what has become the default Democratic policy, a return to 2009 rates, with a $3.5 million dollar exemption and a 45% rate. (Personally, I favor just returning to Clinton levels.)
Pat Garofalo is similarly upset:
In return for continuing the fiscally irresponsible and economically unsuccessful Bush tax policy, Democrats receive an desperately necessary extension of jobless benefits of the sort that used to be completely uncontroversial until this Congress came to town, as well as some helpful tax breaks for the working class that Republicans likely would have supported under any circumstance.

(…)

But the most pernicious piece of this deal is the estate tax cut. It will amount to another $7 billion in tax breaks in 2011 that benefit no one but the ultra-wealthy. Under Obama's plan, just 0.25 percent of estates in the country would conceivably have to pay the estate tax, but Lincoln and Kyl proposed spending billions to lop another 0.11 percent off of that.
Ezra Klein, however, doesn't think this is that bad of a deal at all:
So is this a good deal? It's a lot better than I would've told you the White House was going to get if you'd asked me a week ago. There's some new stimulus in the form of the payroll-tax cut and the expensing proposals. The older stimulus programs that are getting extended — notably the unemployment insurance and the tax credits — probably would've expired outside of this deal. The tax cuts for income over $250,000 are a bad way to spend $100 billion or so, and the estate tax deal is really noxious.

It's bad news for the deficit, though the White House and Congress are right to make the deficit less of a priority than economic recovery.

(…)

Finally, it's something of a hopeful sign: The White House sat in a room with Republicans and Democrats and managed to negotiate an actual compromise. The final deal includes some things that Democrats will like and some things they won't like, and it includes some things Republicans will like and some things they won't like. But it's a deal, and a better one than many — myself included — thought they'd reach. These tax cuts were a bit of a special legislative case, as their scheduled expiration forced action, but if you want to be optimistic, this process suggests that the next two years might be a bit more productive than some of us have been predicting.
Frankly, I think Klein is being more than just a little naively optimistic there. As he concedes, and as I noted yesterday, it was inevitable that these tax cuts would be extended in some for all taxpayers simply because of the state of the economy and because the Democrats were never willing to take the political risk of letting the cuts expire at the end of the year. Once the Democrats conceded the first inch of ground and agreed that the cuts should be extended for at least the "middle class" (however one defines that), and then the GOP won the midterms, it was inevitable we would reach the result we did today. Perhaps things would have been different if the Democrats had tried to force a vote on tax cut extensions before the elections, but they didn't and after the GOP wave hit, the Democrats were in a much weaker bargaining position.
This isn't a done deal quite yet, of course, both progressive Democrats and conservative Republicans were hinting earlier today that they might try to block the deal because of one or another element in it. In all likellihood, though, the Democratic and GOP leadership will be able to pull together enough votes in both houses of Congress to get this through. What happens next? That's anybody's guess, but now that they've won their first big battle, you can bet the Republicans won't be in much of a mood to compromise.