TARP Paradox
If the Bush TARP initiative saved the economy at no cost to taxpayers, we have the odd situation of Republicans nonetheless angry it happened and Democrats who thought it a good idea annoyed that it worked.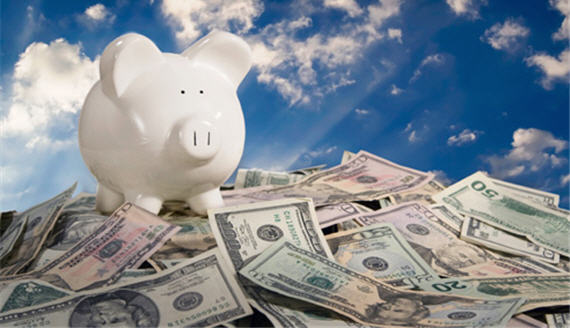 TigerHawk observes,
In news that will irritate Democrats and Tea Partiers alike, it is increasingly likely that the Bush administration's primary contribution to stabilizing the financial crisis — the Trouble Asset Relief Program, or "TARP" — will in the end cost a tiny fraction of original estimates and may well turn a profit for the federal government. If the total tab is indeed less than $50 billion, it compares quite favorably to the $125 billion spent on the S&L crisis in the early '90s. Obviously, that does not dispose of the moral hazards and other long-term consequences of any "bailout," but it does make it much more difficult to attack the program on utilitarian grounds.
I was exceedingly torn on the issue at the time, mostly on account of the "moral hazards and other long-term consequences," but left unsure because of the seemingly universal sentiment among economist types that the financial sector would collapse if it wasn't undertaken.    Ultimately, I opposed it, not only because it encouraged bad behavior — indeed, rewarded those who had engaged in it while punishing those who foolishly acted prudently — but because it gave far, far too much power to unelected appointees like Henry Paulson.   When they promptly ignored the law and decided to dole out money to do things other than buy up troubled assets, I felt vindicated on that score.
Regardless, I'm amused by TH commmenter Foxfier, who observes:   "The folks who think the idea is great but loath those who did it are going to be annoyed it worked, and those who oppose it on principal are annoyed it happened, no matter the result!"    That would be true if people understood that TARP was a Bush initiative.  But the polling clearly shows that almost everyone now believe all of "the bailouts" were done under Obama.