Tax Day Rage
Dave Schuler's a hard man to rile. But stay away from him on tax day.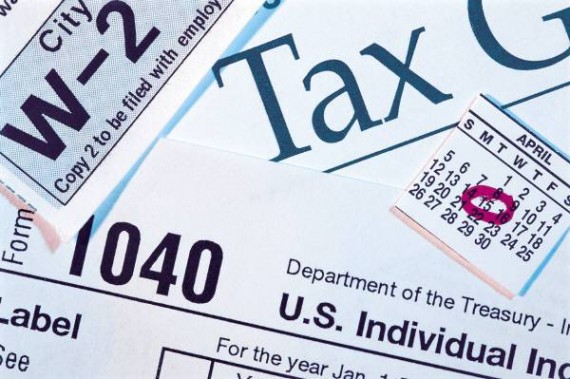 Dave Schuler's an old school Democrat of the Scoop Jackson-Harry Truman variety and a believer in the social contract of yore. And yet:
Yesterday I completed the federal and state tax returns for my mother's estate and for her trust. Considering the pittance that I earn I spend an enormous amount of time keeping records and filling out forms.

Hiring an accountant won't do anything for me. I'll still need to do all the record keeping and that's the bulk of the work. It's emotional rather than rational but there are times when I feel as though I'm a full time unpaid employee of the government.
My wife and I dump all our records on our accountant in mid-to-late March, and he almost invariably files an extension for us. With two salaried jobs, a small business, and a couple of houses to account for, it's a virtual necessity. But Dave's right: the hassle of record keeping and the mad rush to file once all the forms and whatnot have been gathered–more so than actually having to pay the taxes–is why people are so frustrated.
What's particularly irksome is that the rules change every year. Quite often, normal deductions–including such things as the dependent write-off for our daughter–simply disappear because of the Alternative Minimum Tax. Some years, I'm advised to put money into an Individual IRA; other years it's a Self-Employed Pension. There's just no way of knowing until the CPA runs the numbers for us–months into the next year!
Granting that the taxes of small business owners are radically more complicated than those of the average salaryman, there's just got to be a better way.