The Closing Of The Conservative Media Mind
Two more defections from the stable of writers at RedState provide further proof of the extent to which conservative media has become a pro-Trump echo chamber.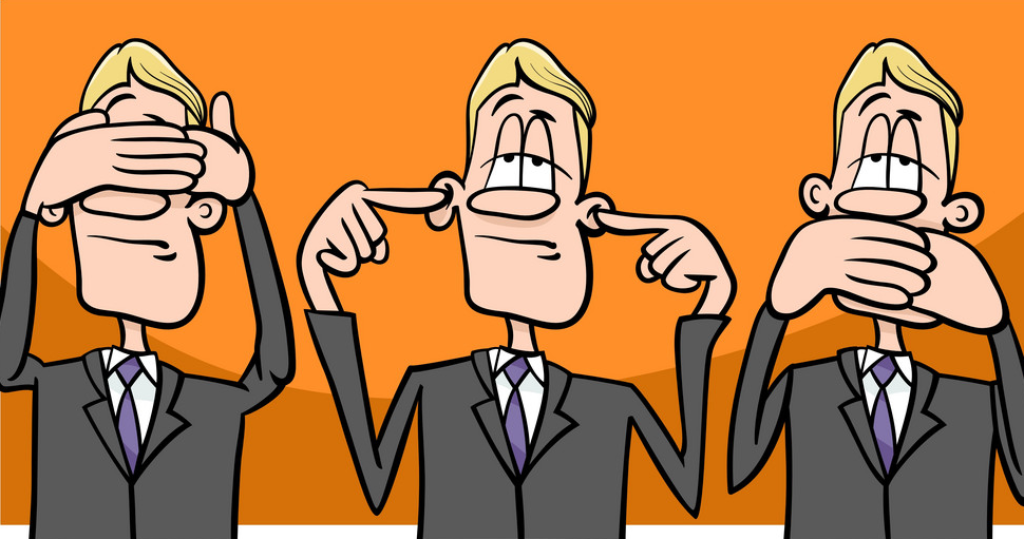 Back in April of last year, RedState, which is owned by Salem Media Group, a media conglomerate that includes a radio network as well as ownership of several well-known conservative outlets on the Internet, fired a cadre of top-tier, high-traffic writers who had gained a reputation for being strongly critical of President Trump and many of his policies. While the company claimed at the time that the dismissals were not ideological in nature, noting that several writers who were critical of the President still remained on staff, the explanation seemed hollow given the fact that all of the writers and editors who were fired were decidedly anti-Trump and that many of them were people whose writing drew some of the highest traffic on the site.
Today, two of the Trump critics who ended up not being let go write on The Bulwark, a site that has become home to many "Never Trump" conservatives, about what happened after that round of firings and explain why they decided to leave RedState:
Before that purge, RedState had a healthy mix of stories that were critical of Trump and supportive of him. Afterward, despite holding on to some Trump critics, the tenor of the site shifted. The leftover Trump critics wrote fewer entries and the hostility toward those who still did was palpable.

We learned personally that writers who dare to examine President Trump or the MAGA mentality are purposely suppressed in private or even publicly criticized. In one case, one of us (Kimberly) wrote a piece that was critical of Trump supporters' attempts to dismiss bomb threats as a liberal hoax. It was published but any references to it on Twitter or Facebook were deleted and done so repeatedly without explanation. Only after speaking up did she learn the piece wouldn't get shared on social media, and instructions came down from Salem management to stop discussing the incident with colleagues.

Though we continued on in the hopes the atmosphere might change, that approach is now untenable.

A cursory glance at the front page of RedState reveals the transformation that Salem wanted is now complete. There is no local editorial control. Decisions are made behind the scenes at Townhall and subject to its review.

The writing was on the wall for some time. Purging Trump critics at RedStatewasn't the only time Salem revealed it cared more about loyalty to Trump than about ideology. CNN reported that in 2016, Salem told its talk radio hosts to treat then-candidate Donald Trump more positively. According to emails obtained by CNN, chief executive officer Edward Atsinger had emailed Salem radio hosts Hugh Hewitt and Michael Medved at senior vice president Phil Boyce's suggestion to provide them with "a very well-stated case for supporting the GOP nominee because we have to beat Hillary." Meanwhile, according to CNN, general manager Terry Fahy told co-hosts Elisha Krauss and Ben Shapiro via email in July 2016 that their show had "not been in the spirit of 'supporting the GOP nominee'" —although Krauss told CNNMoney that the month of July 2016 "was the highest ratings we had." Krauss was ultimately fired in January 2017.

(…)

We can no longer support Salem, and we feel that remaining at RedState gives the impression we do. Furthermore, we no longer feel as though we can adequately counteract Salem's pro-Trump stance.

We take no pleasure in writing this as we still like and respect many of our former colleagues.

We both have our own points of criticism regarding mainstream media outlets, and we, therefore, believe a healthy conservative media is not only beneficial but necessary. Unfortunately for RedState, the focus on clicks above all else, the fight over loyalty rather than ideology, and the refusal to accept any legitimate criticism of Trump is a stain on a once proud conservative publication.

We are conservatives. We believe in limited government, the free market, the Constitution, and protecting the rights of the unborn. We have therefore supported the Republican Party and believed in the Republican Party for years. But a healthy Republican Party cannot exist without a healthy conservative media; likewise, a toxic, poisonous conservative media is like a parasite for the conservative movement— and, make no mistake, it will  eventually kill it.

We publish this with the hope that it serves to push the Republican Party and conservative media back to the ones we respected, admired, and believed in.
Like James Joyner, who wrote the initial post here at OTB back in April about the mass-firings at RedState, I had not been a regular reader of the site in quite some time outside of clicking on a link to a piece that was posted there on another site or on Twitter or Facebook that appeared interesting. Even before the Trump years, the site was somewhat too conservative for my taste and far more concerned with activism rather than the analysis and debate that I've come to prefer from online media on the left or the right. For that reason, I can't say I was following the content on the site very closely, but the developments from last year, and this column by now-former RedState contributors Kimberly Ross and Andrea Ruth follow a pattern that has become all too apparent in conservative media since the moment that Donald Trump became the Republican nominee in June 2016.
Prior to Trump winning the nomination, the criticism of the President among conservatives was widespread, and quite loud indeed. Most commentators understandably dismissed him as a clown and a buffoon and spoke out against many of his excesses such as his remarks about Mexicans, his attacks on women such as Megyn Kelly, Carly Fiorina, and Heidi Cruz his mockery of a disabled reporter for The New York Times and, most especially, his call in December 2015 for a ban on any Muslims from entering the United States for any reason. As the primary season drew closer, most of the well-known conservative pundits were backing other candidates, such as Florida Senator Marco Rubio and Texas Senator Ted Cruz. Even as Trump continued to win, many of these pundits still held out hope that there might be some way to deny him the nomination even as that idea became more and more far-fetched.
Once Trump won the nomination, some of that criticism began to die down and many of Trump's previous critics got behind him in an effort to defeat what they believed was the greater threat of another Clinton Presidency. Even then, though, the Trump resistance wasn't entirely silenced in conservative media, as evidenced by the support that some pundits put behind the long-shot candidacy of Evan McMullin, which really didn't have a noticeable impact on the Presidential race anywhere outside of Utah, which Trump still won anyway. To some degree, that resistance was revived in 2016 with the revelations about the Access Hollywood tape and the charges of sexual harassment, and worse, made against Trump by nearly two dozen women. By that point, though, any resistance to Trump was too little and too late and, in any case, the news clearly didn't have much of an impact on the outcome of the Presidential race as a whole since the President went on to win a narrow Electoral College victory in November 2016.
Once Trump became President, though, the idea of a significant "Never Trump" voice in conservative media clearly came to be something that was not going to be accepted, especially at conservative media sites owned by decidedly conservative media conglomerates such as Salem and Sinclair Broadcasting as well as other such conglomerates as Clarity Media Group, owned by conservative billionaire Philip Anschutz. From that moment forward, it quickly became apparent that any criticism of the President or his policies was largely frowned upon and in some cases, quite obviously strictly forbidden. Additionally, many sites on the right seemed to be as obsessed with attacking people on the right who remained critical of Trump as they did with criticizing Democrats.
In many cases, of course, the unquestioning support of the Trump Administration was largely a matter of course. Nobody is surprised, for example, that sites like Breitbart News, World Net Daily, Gateway Pundit, and other conservative sites that are generally dominated by hack writing and shoddy "journalism" have fallen in line behind a President that largely echoes what they have been saying about issues such as immigration for years. What was perhaps more surprising, though, was the extent that other sites that had previously been open to a wide range of opinions from the conservative side of the aisle quickly turned into pro-Trump echo chambers where dissent would simply not be tolerated. Also surprising was the extent to which some pundits who had previously been heavily critical of the President suddenly turned into pro-Trump sycophants seemingly overnight.
This isn't to say that the entirety of conservative media has become a place where arguments critical of the President are forbidden or discouraged, of course. National Review, which became famous during the Republican primary for its publication of what was essentially an entire edition devoted to pieces critical of Trump from a wide variety of conservative and libertarian columnists who have contributed to the site over the years, remains a place where one can still find writers willing to criticize the President, the Administration's policies, as well as some of the egregious examples of the President's outrageous behavior in public and online. These writers include people such as David French and others, and even some of the NR columnists who have been supportive of the President. Similarly, Hot Air, which is also owned by Salem as RedState is, does not come across as a cheerleader for the President in the same manner that Townhall, which is also part of the Salem media family, does. Additionally, The Bulwark, where Ross and Ruth published their column on their resignation from RedState, is a new site that emerged in the wake of the closing of The Weekly Standard, which had been one of the few conservative media sites left where criticism of the President from the right could be found.  Founded by former Weekly Standard Editor-At-Large and conservative talk show host Charlie Sykes, The Bulwark has in fact quickly become a must-visit site for those looking for conservative-based criticism of an Administration that most conservatives, especially those at sites owned by conservative media conglomerates such as Salem, do not seem willing to engage in. There are also other sites on the right where one can find prominent and eloquent anti-Trump voices such as  Commentary and The American Conservative. For the most part, though, what passes for conservative media online today is decidedly behind the President and unwilling to tolerate dissent. Which explains what happened to Ross and Ruth quite well.