The 'Right to Inspect' in the Internet Era
The law is out of sync with modern realities.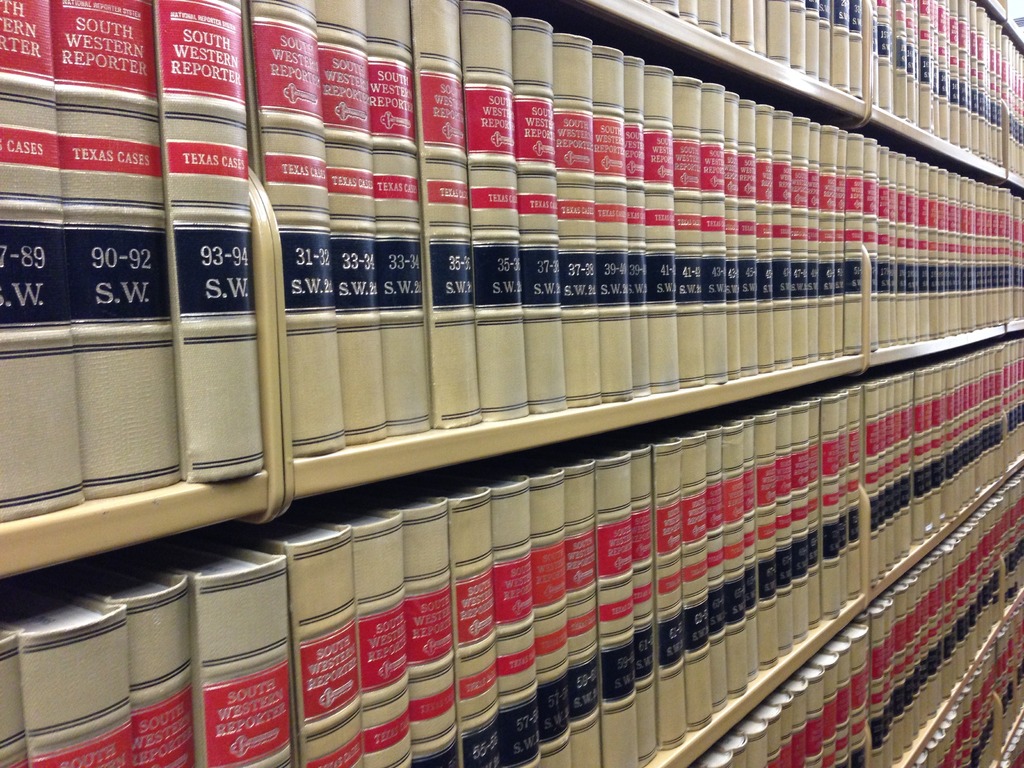 Law prof Eugene Volokh points us to Delplanche v. Window Products, Inc., a lower court case in which a judge denied a request to quash injurious information on the basis of the longstanding legal right of the people to inspect public records. While I'm sure the judge was right as to the law, I'm of the soft opinion that the law is outmoded.
The basis of the request:
On April 13, 2021, plaintiff filed this motion. In it, he alleges that, after the case settled "several third-party entities pulled the case filing and all supporting documents with confidential salary information of the Plaintiff" from the District of Oregon's "records database and the case file was then posted all over internet search engines," for prospective employers to find. As a result, prospective employers have asked plaintiff about the case during several job interviews. But plaintiff cannot "disclose the terms and conditions of [his] discharge without violating the terms and conditions of the [2018] settlement agreement."

Plaintiff identified at least seven third parties that "posted the case file to … multiple search engines." When he asked them to remove the postings, six of the parties agreed to do so. One, Leagle.com, refused to remove the postings without a court order. Plaintiff also contacted Google, Bing, and Yahoo, to see if they would agree to remove Leagle.com's postings, but the search engines also refused to do so without a court order.

Plaintiff alleges that the presence of case information on the internet, coupled with his obligations under the settlement agreement has "hindered [his] ability to be gainfully employed" and "is affecting [his] ability to provide for his family at a financial setback of over several hundred thousand dollars," which "violates [his] civil liberties to due process." He also asserts that the postings violate his rights to privacy under the Federal Privacy Act. Plaintiff asks the Court to "seal this case and all of its filings and documents from [the] public record" and to order third parties, including but not limited to 11 parties listed by plaintiff, to "remove the case filing" currently posted on the internet and "cease and desist from any future internet postings."
Granting that I haven't delved into the particulars of the case and am taking the plaintiff's word for it, this outcome seems quite obviously perverse. The case in question is a nullity, having been settled. Yet, the terms of the settlement forbid him from talking about the case, which leaves prospective employers wondering what he's hiding.
Against this personal tragedy is . . . what, exactly? Says the judge:
Courts have long recognized a "general right to inspect and copy public records and documents, including judicial records and documents." This right is justified by the interest of citizens in "keep[ing] a watchful eye on the workings of public agencies." Unless a particular court record is one "traditionally kept secret," [such as grand jury transcripts and warrant materials in the midst of a pre-indictment investigation,] a "strong presumption in favor of access" is the starting point.

When a party seeks to seal an entire case file, as plaintiff does here, courts have required that party to meet the high threshold of showing that "compelling reasons" support the need for secrecy…. In general, "compelling reasons" sufficient to outweigh the public's interest in disclosure and justify sealing records exist when such "court files might have become a vehicle for improper purposes," such as the use of records to gratify private spite, promote public scandal, circulate libelous statements, or release trade secrets. "The mere fact that the production of records may lead to a litigant's embarrassment, incrimination, or exposure to further litigation will not, without more, compel the court to seal its records."

Plaintiff's request to seal this entire case along with all associated electronic records because potential employers' knowledge of this lawsuit has caused them to ask difficult questions during interviews and made it hard for him to find work does not meet the "compelling reasons" standard. And plaintiff fails to cite any legal authority to suggest that it does.
Volokh says this is "Quite right" and I defer to his expertise and that of the judge. Her job is to apply the law and I have no reason to doubt that she did so well and honorably.
But the legal principle in question predates the Internet by centuries. It's one thing for a person to ride his horse fifty miles to the courthouse and spend days combing through the records. A person would need to have a pretty good reason to go through that much trouble. Nowadays, though, prospective employers, romantic partners, and even the casually curious can simply put one's name into Google and have instant access. That rather changes the stakes.
That's especially true, alas, if your name is "Neil Delplanche" rather than, say, "Bob Smith." (Although, oddly, it seems that there are two Neil Delplanches in Oregon, likely a father and son.)
I thought at the time and still think the EU went too far with its right to be forgotten. Old newspaper stories and blog posts shouldn't be disappeared. But it's not obvious to me why every court record should be posted to the Internet for all to search.