The Trump Campaign: One Huge Political Science Experiment
If anything, the Trump campaign is going to provide some interesting data for future political scientists who study campaigns.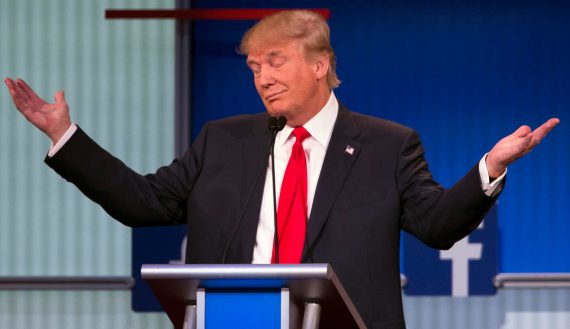 The headline may sound snarky, but it isn't, although I will somewhat flippantly (yet still accurately) say that an alternative title could be:  The Campaign that Launched a Thousand Dissertations.  Trump is currently running a campaign on low money and low physical presence (i.e., a campaign without what we traditionally think of as, well, a campaign).  He is instead focusing on free media (e.g., news coverage and interviews) and public appearances.  All of this runs counter to what we tend to think is necessary to win office. So, to the delight (well, at least at one level) or many political scientists (and wannabe political scientists) Trump is providing a natural experiment that will provide quite a bit of grist for the mill no matter how things turn out.
The latest on  this front via Politico:  Insiders: Clinton dominates Trump on the ground
"Having worked in GOP grassroots politics for more than 20 years I can honestly say I have never seen a Republican presidential campaign with this weak of a field presence," said one Florida Republican — who, like all respondents, completed the survey anonymously. "Where are the local offices in the major cities?"

The responses from unnerved Republicans ranged from mockery to genuine panic.

"Donald Trump just hired a guy yesterday in Colorado," said a GOP insider there. "One guy — does that count as an organization?"

Added another Colorado Republican: "Ted Cruz and Jeb Bush still have better organization here than Donald Trump."

In Iowa, one insider called Trump's organization "MIA." Another said it was "as small as his hands."

One New Hampshire Republican said the question was like "asking who would win a football game between Alabama and Plymouth State," comparing Trump to the state's Division-III team facing the school with the most national championships in the history of college football.
The piece is based on interviews with "a panel of activists, operatives and strategists in 10 [battleground] states" so is based on the views of those who are used to more standard ways of campaigning.  As such, it may simply be that those coming from an old school perspective can't fathom a new approach.  We shall see.
However, it should be noted that running (and winning) a campaign for the nomination in very different from running a national campaign for office.  In the former one had to win a plurality in a crowded field with a limited slice of the electorate (and only in a relatively small number of contests).  In the latter, however, one has to win a majority of the votes of a far larger slice of the population across the entire country.  The mechanics of the two are quite different.
While one campaign/electoral cycle will not prove the need for money, organization, etc. it will provide some evidence, one way or another.