ThinkProgress Flogs Drunken Horse
Whether due to innumeracy or intentional deceitfulness, ThinkProgress has the JobsOhio bill totally wrong.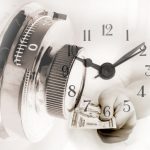 ThinkProgress really doesn't like Gov. John Kasich's JobsOhio bill:
[Kasich] been actively pushing his state's assets into the hands of private corporations, with his main job creation plan being the formation of JobsOhio, a private entity that will be tasked with coaxing business into the Buckeye state…

Part of Kasich's plan for financing his new, privatized development agency (of which he will be chairman) includes leasing the state's liquor stores to JobsOhio, which will then use the money to run its operations.

[A] deeper look at the numbers indicates that Ohio is getting the short end of the stick on this deal. As Ohio Budget Watch found, Kasich's plan involves the state selling about $7 billion in expected revenue from state liquor stores to JobsOhio for just $1.5 billion… Thus, Kasich is selling his state's liquor stores at fire-sale prices, even as it faces billions in deficits.
The import being that Gov. Kasich is selling out Ohio to enrich himself. But there are two glaring problems with TP's analysis. First, when they say "of which he will be chairman," they somehow neglect to mention that the chairmanship is an ex officio position: The board of directors consist[s] of the Governor and eight directors (see also, Sec. 187.01(D) of the actual bill). That this was likely the case occurred to me immediately, yet TP appears not to have even considered it. And that's despite the fact that, over a month before TP's piece was written, the bill passed the Ohio Senate "31-2 with wide Democratic support," a fact which ought to have given them pause.
Second, they elide over the time value of money aspect of the deal. Assuming a 5% interest rate over 30 years, the present value of $6.8 billion is… $1.57 billion (feel free to do the calculation yourself to check my work [UPDATE: more precise calculations below]). The prime rate has been 3.25% for the last year and the yield on a 30-year Treasury note has fluctuated between 3.51% and 4.84% over the last year. As such, projecting a 5% rate for an investment inherently riskier than US Treasury bonds is fairly conservative.* Obviously, a projected 30-year profit of $70 million dollars is hardly selling out the state "at fire-sale prices" for "pennies on the dollar."
So, either ThinkProgress is intentionally trying to mislead its readers or they are hopelessly innumerate. Given how painfully obvious both of these errors are to anyone even passingly familiar with the relevant issues, one is inclined to conclude that it's the former.
—
* But, note that higher inflation is expected in the near- to middle-term. If the discount rate interest turns out to be even slightly higher, say 5.5%, the present value of $6.8 billion falls (to $1.36 billion in the event the projection is a mere 50 basis points low).