Transgender Individidual Arrested For Exposing Breasts Jailed With Men
If you expose your breasts in rural Georgia but have a penis, jailers are liable to think you're a dude and make fun of you.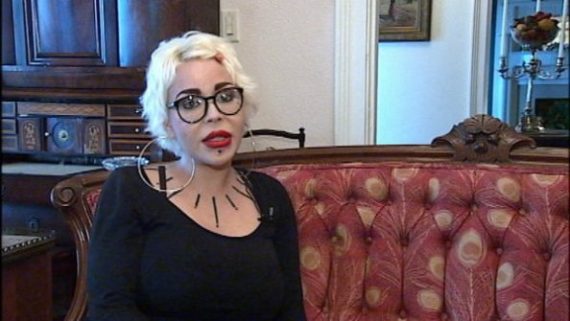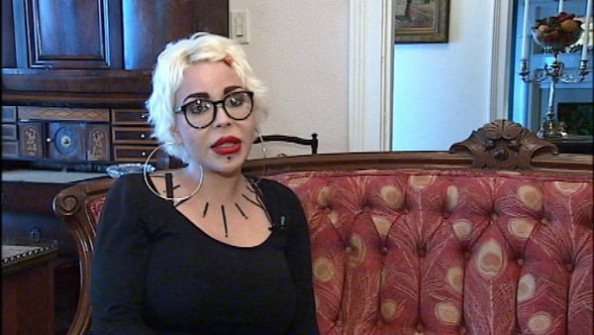 If you expose your breasts in rural Georgia but have a penis, jailers are liable to think you're a dude and make fun of you.
ThinkProgress ("Transgender Woman Arrested For Exposing Breasts Jailed With Men"):
A transgender woman from New York was visiting Georgia last week when she was arrested for indecent exposure for allegedly exposing her breasts. However, once Ashley Del Valle, who has lived as a woman for two decades, arrived at police facilities, she was determined to be "technically a male" because of her genitalia and she was held in isolated cells in a facility that houses men. Roy Harris, Deputy Chief of the jail, admitted misgendering her, continuing to inaccurately use male pronouns to describe her:

HARRIS: First off, Ashley is still a man. I think he's had some surgery, breast implants. But technically he is still a male which poses a problem. We do have a policy in place. Typically we put them in isolation. We do take particular caution with inmates such as this. We're a nationally accredited jail and have a policy for this.

According to Del Valle, deputies referred to her as "thing," "brotha," and "nigga" and other male inmates harassed her throughout her visit:

DEL VALLE: They didn't know where to put me. The young men there were out of control. They kept beating on my cell. It was pure torture. […] I felt like I just wasn't being treated like a human being.

She was held for three days before family members paid $3,500 to bail her out.

Though Del Valle was kept in a private cell, the fact that she was still surrounded by men still made her vulnerable to harassment. An isolation cell can also be a different form of torture, depriving an individual of any social contact. Whatever transgender policy the jail supposedly has, misgendering her and endangering her in such ways did not prioritize her safety nor convey even the most basic respect for her identity.
I have no clue what the protocol for this sort of thing ought to be or how big cities with more experience with transgender issues handle it. But surely housing someone with a penis among the female population would have its own risks. Indeed, Harris' claim that they're following established protocols strikes me as reasonable, since Del Valle was indeed in a private cell.
For that matter, a penis-bearing individual who looks like a man but has breasts is liable to be subject to harassment from the sort of people who spend their time behind bars in rural Georgia regardless of which sex they're housed with. Indeed, I suspect Del Valle gets treated poorly on a daily basis by people who don't know her. That's a horrible thing but a current fact of the human condition.
It seems to me that the main offenses the jailers committed here were making unprofessional comments and not doing enough to prevent taunting of their prisoner by other inmates. But these are surely par for the course even for non-transgendered prisoners. Jailers are not known for their quiet professionalism and jails are not known for their soothing quality.
If only there were some way for Del Valle to have avoided being placed in this situation to begin with. Some way to avoid going to jail. Under suspicion of being a sexual deviant. Some. Way.