Trump Attacks A Teenage Girl
Donald Trump proves once again that there are no boundaries he won't cross.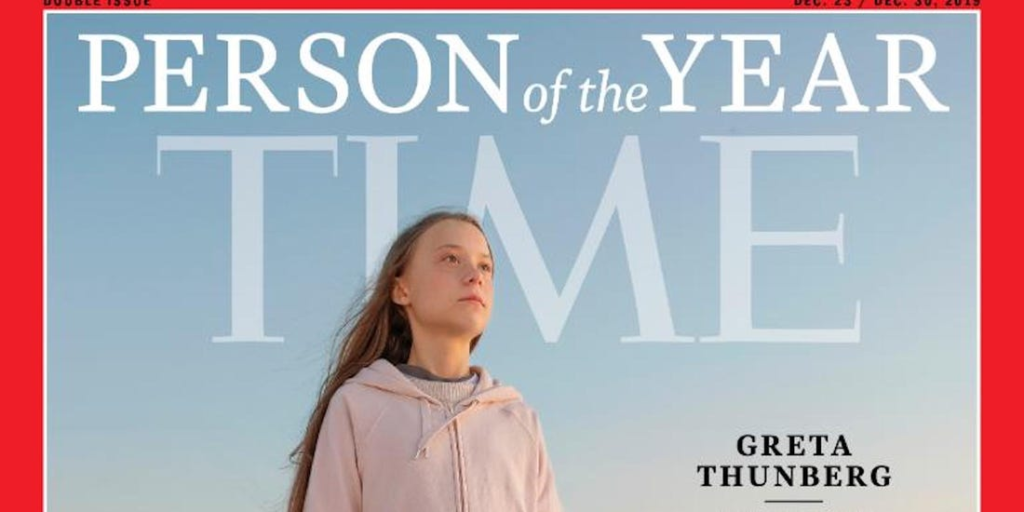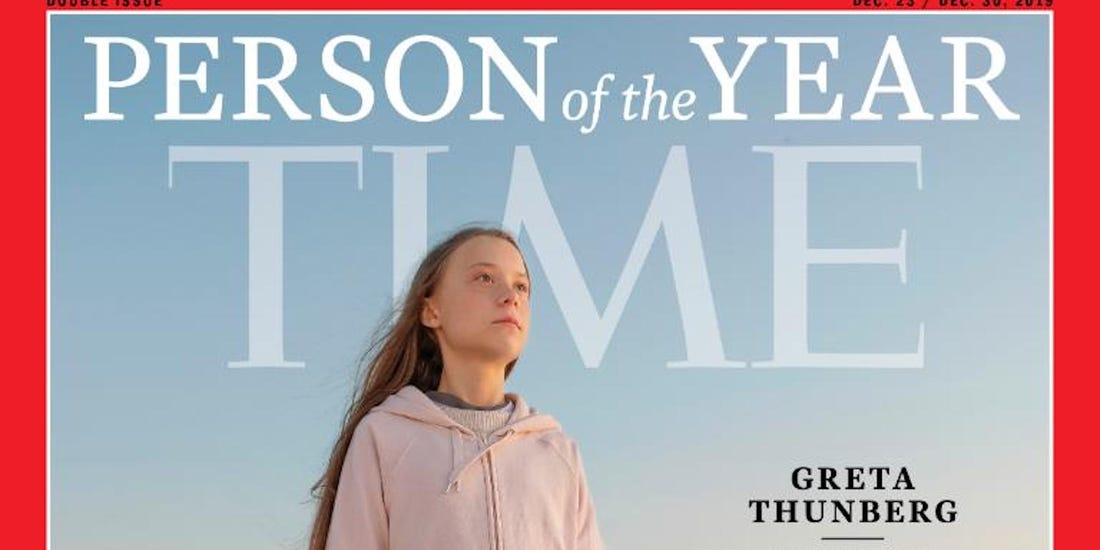 In the middle of a morning tweetstorm that covered a wide variety of topics, President Trump decided it was a good idea to lash out at 16-year-old climate activist Greta Thunberg:
Two things have long obsessed President Trump: Time's person of the year and the 16-year-old climate activist Greta Thunberg.

This week they collided when Time picked her for its annual cover. It was never in doubt that the president would tweet about it. The only question was when.

Early Thursday, the answer arrived.

"So ridiculous," Mr. Trump tweeted. "Greta must work on her anger management problem, then go to a good old fashioned movie with a friend! Chill Greta, Chill!"

Ms. Thunberg was quick to respond.

"A teenager working on her anger management problem," read a new version of her Twitter biography. "Currently chilling and watching a good old fashioned movie with a friend."

People on Twitter quickly weighed in on Mr. Trump's remarks.

"Nothing like going after a young girl with Asperger Syndrome to drive home the point that you are fit for office," Holly Figueroa O'Reilly, an op-ed writer for The Washington Post and The Guardian, said on Twitter. (Ms. Thunberg has Asperger's syndrome, a form of autism, and has called it "a superpower.")

Others on Twitter zeroed in on Melania Trump's tweet from earlier this month in which she said a minor child deserves privacy and should be kept out of politics after her son, Barron Trump, was mentioned in the impeachment hearings by Pamela S. Karlan, a Stanford law professor.

"Did you tell your horrible husband to leave @GretaThunberg alone?" the actress Yvette Nicole Brown asked the first lady on Twitter. "Maybe he'll listen to you," she added, using the trending hashtag "BeBest," a nod to Ms. Trump's child-focused platform dedicated to kindness and well being.

Thursday's exchange was not the first tangle between Mr. Trump, whose administration has attacked climate science and rolled back environmental regulations, and Ms. Thunberg, who was in Madrid for the United Nations climate conference this week.

After she delivered a pointed speech at the United Nations in September, the young activist became a lightning rod for criticism. Mr. Trump tweeted a clip of her speech with the seemingly sarcastic message: "She seems like a very happy young girl looking forward to a bright and wonderful future. So nice to see!"

That time, Ms. Thunberg also changed her Twitter biography, describing herself as "a very happy young girl looking forward to a bright and wonderful future."

She has also faced attacks from others on the right. Fox News apologized in September after a pundit called Ms. Thunberg "a mentally ill Swedish child" on one of its programs.
Here's Trump's tweet:
Within an hour after that Tweet was posted, Thunberg had changed her Twitter biography: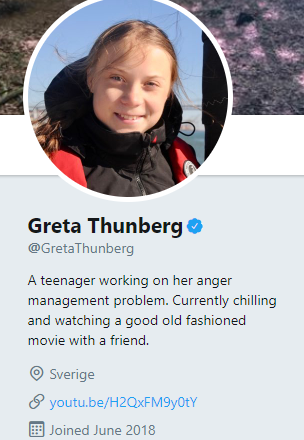 I'll say this much, the kid has a sense of humor.
As for the President, well, this is an unsurprising move. This is an unsurprising move, sadly. Donald Trump is a man with a long history of attacking people, including Mexicans, Muslims, disabled people, a Federal District Court Judge who happened to be Mexican-American and a Gold Star Family who happened to be Muslim. He attacked John McCain's military service thus beginning a feud that has continued, and become even more juvenile on the President's part, even after McCain died. He also attacked women like Megyn Kelly, Carly Fiorina, and Heidi Cruz in the crassest and most demeaning manner. In the month before the election, he was caught on tape bragging about an apparent sexual assault and conquest and was later accused of sexual harassment and assault by nearly two dozen women. The fact that he'd move on next to a teenager who had never criticized him by name is really just par for the course.
As for why he'd do this, the most likely explanation is the fact that he is a man currently obsessed with his real and perceived enemies and by the ongoing impeachment debate. Additionally, he's long been obsessed with Time's Person of the Year designation, which he actually won in 2016 after being elected President. In that respect, the news that he was under consideration for the distinction again but lost out to Thunberg mostly likely got under his notoriously thin skin.
Although this attack will resonate well with Trump's supporters and others, one suspects that it will, in the end, just serve to enhance Thunberg's profile. Meanwhile, Trump will continue to be the vile creep that he's always been.