Trump's Misconduct and the Boiling Frog
Ben Wittes succinctly describes a phenomenon that I've been struggling with for three years.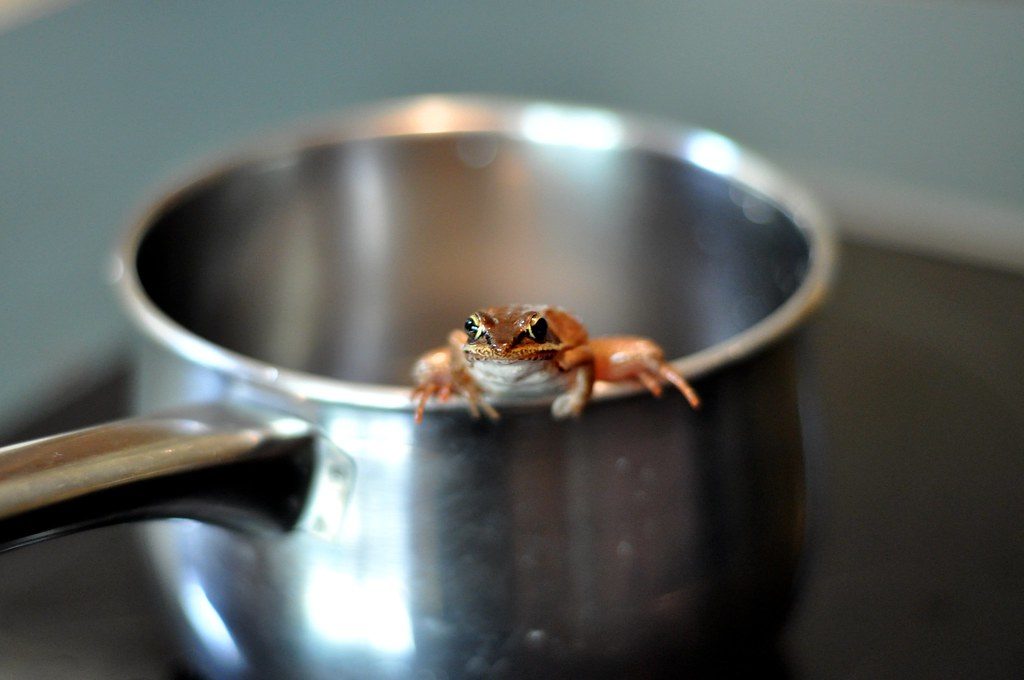 One of the few downsides of being on sabbatical this semester is that, because I don't have a daily commute—which would otherwise be a boon—I have way less time for listening to my favorite podcasts. I just got around to listening to Wednesday's edition of the excellent "Rational Security" podcast and was particularly struck by this observation by Ben Wittes:
https://overcast.fm/+EAjDYNMdw/10:46
For those unable to listen for whatever reason, he articulates succinctly a point I've been struggling to make for well over two years: "the numbing effect of the sheer scope and volume of allegations of misconduct." He's referring to his deep dive into the redacted release of the "full" Mueller report but he may just as well be describing the entirety of Donald J. Trump's public life since launching his bid for the presidency.
He notes that, if Volume 2 of the report, which deals with the question of obstruction of justice, did not exist, Volume 1, which deals with Russian attempts to tip the election to Trump and Team Trump's dealings with that attempt, would be a "huge deal" on its own. But, because they were released together, Volume 1's revelations have been "swamped" by Volume 2's.
Further, "there are things in Volume 2 itself that are not getting nearly as much attention as they normally would because they're being swamped by other things in Volume 2."
Essentially, he contends, "the volume of misconduct is immense enough" we become "inured to it and don't process it with outrage."
Again, this isn't an especially novel take. I've said much the same over the years in explaining why I simply don't blog about Trump's outrages that often. (And, incidentally, why I don't post about most mass shootings anymore.) But Wittes' description really crystallizes the problem.
Wittes goes on to joke that, if you're going to commit egregious offenses, you should really do so en masse. And that, if you do enough of them in rapid succession, 40 percent of the population will give you a pass for all of them.
So it would seem.
His colleague, Shane Harris, evokes the "boiling frog" analogy that I've co-opted for the title.