University Professor: World's Least Stressful Job
I've been out of the classroom for just over a decade now and, apparently, things have changed radically.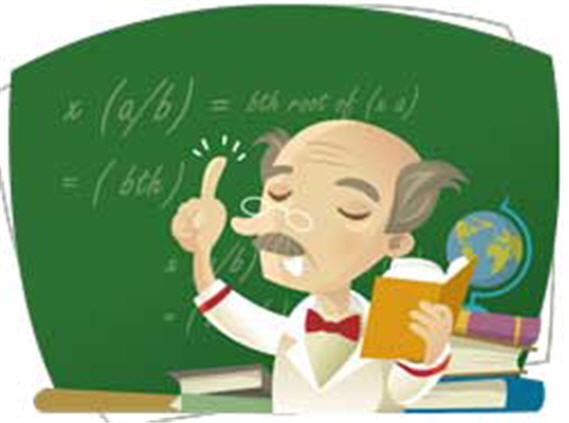 As a young undergrad, I saw my senior professors living a pretty good life: They pretty much had their lectures in the bag and could spend most of their day gossiping with one another, reading the paper, and BSing with the students.
Fast forward a few years, to when I was teaching college, and it was still a pretty good life but a little more complicated than it seemed. My time was much less structured by a chain of command than it was when I was an Army officer but there was always more to do than there was time to do it. Which meant working late into the evening doing things like planning lectures, grading papers, and building my course website. Those long winter and summer breaks, which had become work time for me as a grad student, was still work time. Since there was no way to conduct research or write papers around a 4-4 teaching load, that's when you worked.
I've been out of the classroom for just over a decade now and, apparently, things have changed radically. Indeed, Forbes reports that university professor is the least stressful possible job.
University professors have a lot less stress than most of us. Unless they teach summer school, they are off between May and September and they enjoy long breaks during the school year, including a month over Christmas and New Year's and another chunk of time in the spring. Even when school is in session they don't spend too many hours in the classroom. For tenure-track professors, there is some pressure to publish books and articles, but deadlines are few. Working conditions tend to be cozy and civilized and there are minimal travel demands, except perhaps a non-mandatory conference or two. As for compensation, according to the Bureau of Labor Statistics, the median salary for professors is $62,000, not a huge amount of money but enough to live on, especially in a university town.

Another boon for professors: Universities are expected to add 305,700 adjunct and tenure-track professors by 2020, according to the BLS. All of those attributes land university professor in the number one slot on Careercast.com's list of the least stressful jobs of 2013.

[…]

To gauge which jobs are the least stressful, CareerCast considered the 200 professions in its database and focused on 11 different job demandsthat it deemed likely to provoke stress, including travel, growth potential, competitiveness, physical demands, hazards, environmental conditions and risk to one's own life or to others'.

According to Tony Lee, CareerCast's publisher, the least stressful jobs have one thing in common: autonomy. "These jobs tend not to have someone standing over their shoulder putting pressure on them to get things done," he says. University professors answer to themselves, he points out. "They are basically kings of their own fiefdoms." The same is true for the other jobs on the least stressful list, including seamstress/tailor, which ranks second. "In these jobs, you're doing something for which you are highly qualified and you're the expert in how to get things done," he adds. That's the case for medical records and medical laboratory technicians, ranked numbers three and five on the list. Those jobs must be done with precision. The people who do them tend to work on their own, without much supervision. The same goes for jewelers, number four on the list, audiologists, dieticians and hair stylists.

The other thing most of the least stressful jobs have in common: At the end of the day, people in these professions can leave their work behind, and their hours tend to be the traditional nine to five.
So, essentially, professors who aren't worried about keeping their job or getting promoted have it pretty easy. Sure, they need to publish a lot of articles in refereed journals to get tenured; otherwise, they're fired and have to compete against 400 applicants for each job opening out there. But that doesn't mean they have to work long hours, much less during their copious breaks. Who knows: Magic elves might write the papers for them. Or a note to the editor along the lines of "Hey, Bob, I really need you to publish this half-assed paper I wrote in the window between my 11 am and 2pm class so that I don't get fired. Thanks!" will get the job done.
And, sure, some professors might actually prepare for their lectures so that they don't look like complete idiots. But I suppose it's possible to just show up and talk off the top of your head. And, hey, if you don't assign any papers or exams, there's nothing else to do. So, a four course load requires a mere 12 hours a week!
Best of all, there's no professional obligation to think about your subject matter once you punch out each day. It's true that most political scientists I knew spent a lot of time reading journal articles and books to keep current in the field, as much because they loved their subject matter as any sense of obligation. But I'm sure others just went clubbing and such.
UPDATE: For a less snarky and more developed discussion of the top, see my March 2008 essay "Professorial Work Loads."