US Considering Sending Banned Weapons to Ukraine
A bad idea fueled by desperation.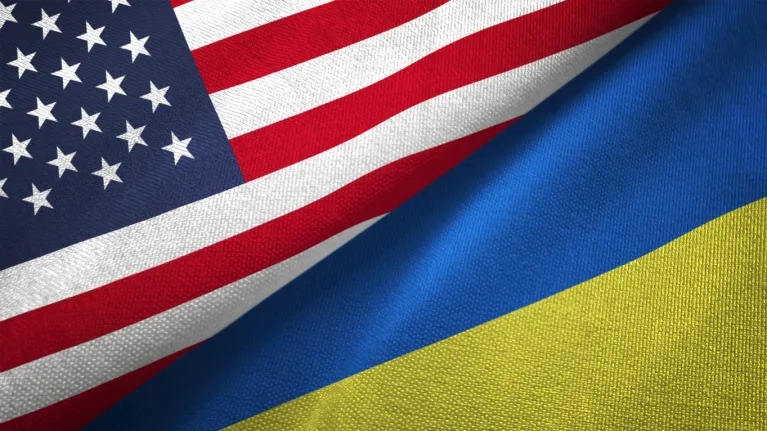 NYT ("Biden Weighs Giving Ukraine Weapons Banned by Many U.S. Allies"):
For more than six months, President Biden and his aides have been wrestling with one of the most vexing questions in the war in Ukraine: whether to risk letting Ukrainian forces run out of the artillery rounds they desperately need to fight Russia, or agree to ship them cluster munitions — widely banned weapons known to cause grievous injury to civilians, especially children.

On Thursday, Mr. Biden appeared on the verge of providing the cluster munitions to Ukraine, a step that would sharply separate him from many of his closest allies, who have signed an international treaty banning the use, stockpiling or transfer of such weapons.

Several of Mr. Biden's top aides, including Secretary of State Antony J. Blinken, recommended he make the move at a meeting of top national security officials last week, despite what they have described as their own deep reservations, people familiar with the discussions said. They requested anonymity to discuss sensitive deliberations.

The State Department had been the last holdout, both because of humanitarian concerns and worries that the United States would be drastically out of step with its allies.

Now, Mr. Biden's aides think they have little choice.

Ukraine, which has deployed cluster munitions of its own in the war, is burning through the available supply of conventional artillery shells, and it will take time to ramp up production.

Mr. Biden has come under steady pressure from President Volodymyr Zelensky of Ukraine, who argues that the munitions — which disperse tiny, deadly bomblets — are the best way to kill Russians who are dug into trenches and blocking Ukraine's counteroffensive to retake territory. One American official said Thursday that it was now clear that the weapons are "100 percent necessary" to meet the current battlefield needs.

Yet for months, Mr. Biden and his aides have tried to put off the decision, hoping that the tide of the war would turn in Ukraine's favor. Part of the concern has been that the United States would appear to lose the moral high ground, using a weapon that much of the world has condemned, and that Russia has used with abandon.

The administration has also been aware that sending the weapons to Ukraine would be enormously unpopular among allies and members of Mr. Biden's own party; over the years, many Democrats have led the charge to bar the use of the weapons by American troops. When, five days into the war, Jen Psaki, then the White House press secretary, was asked about the Russian use of unconventional weapons, including cluster munitions, she said: "We have seen the reports. If that were true, it would potentially be a war crime."

More than 100 nations have signed a 15-year-old treaty banning the use of cluster munitions, which rain down smaller bombs that scatter across the landscape. The weapons, which are meant to explode when they hit the ground, have caused thousands of deaths and injuries, often among children who have picked up duds that failed to go off in the initial attacks, only to explode long after a conflict is over.
While I get that these weapons are highly effective—indeed, as I've recounted before, they're what my soldiers fired during Desert Storm—we came to realize that, because of their high dud rate, they have devastating effects on children once the conflict ends and banned them. While the United States is not a signatory to the convention, for the sole reason that we believe landmines to be essential in the Korean Demilitarized Zone, we otherwise scrupulously follow it and took these munitions out of our rotation (but not our inventory). There is no convenience exception to the treaty.
Ukraine has been using their own version, presumably of Russian manufacture, throughout the conflict and Turkey has been supplying them since at least January. But there's a difference between a desperate people using them in defense, a quasi-autocratic ostensible NATO ally supplying them, and the leader of the alliance doing so.
While standing with an invaded people is a good in its own right, the primary benefit of our support has been to weaken Russia—which we deem an "acute threat" in our defense strategy—and to bolster NATO. It would be foolish to squander those gains for temporary advantage.