US Tops 3 Million COVID-19 Cases
Another avoidable milestone.
CNN reports,
More than 3 million cases of coronavirus have been reported in the US, according to the latest data from Johns Hopkins University.

The US has the most cases of coronavirus of any country in the world. Brazil — which has more than 1.6 million, according to Johns Hopkins' tally — is the second most impacted country. India had the third most cases, with more than 700,000.
We actually topped the 3 million mark a bit ago according to the Worldometers data that I've been relying on for months.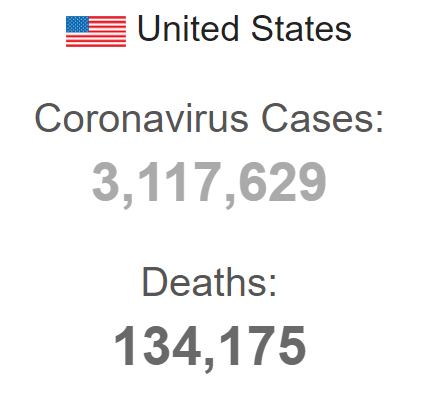 The raw numbers are somewhat irrelevant, in that they're subject to population size, testing, and truth in reporting. That the cases are spiking and that we're taking re-opening so cavalierly is more problematic.