White House Refusing to Release Obama-Clinton Emails
Because that's what White Houseses do.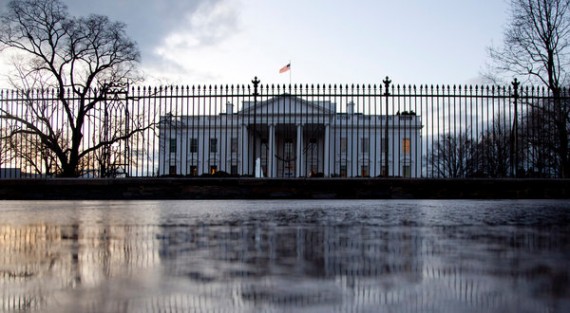 The White House has issued a statement that it will not release emails between President Obama and then-Secretary of State Hillary Clinton, citing longstanding precedent.
Mr. Obama's direct correspondence with Mrs. Clinton was forwarded by the State Department to the White House, which has decided against release, a move likely to intensify the struggle between Mrs. Clinton and congressional Republicans, who have pressed for disclosure of her emails as part of an investigation into the administration's handling of the Benghazi events.

The contents of the emails between Mrs. Clinton, who is running for president, and Mr. Obama have not been disclosed, but their presumed existence has not been a secret. The White House press secretary, Josh Earnest, acknowledged in March that the two "did have the occasion to email one another" when Mrs. Clinton was secretary of state.

[…]

White House officials said Friday that their refusal to release the emails between the two officials is not based on their content, but rather is intended to defend the principle that presidents must be free to receive advice from their top aides without fear that the conversations will be made public during their time in office. They noted the emails between Mr. Obama and Mrs. Clinton will eventually become public many years after the Obama presidency ends, under the terms of federal records laws.

"There is a long history of presidential records being kept confidential while the president is in office," a White House official said. "It is a principle that previous White Houses have vigorously defended as it goes to the core of the president's ability to receive unvarnished advice and counsel."

[…]

But by refusing to release the emails, Mr. Obama is following a well-worn precedent that he and his predecessors have established. Mr. Obama has repeatedly resisted efforts by Congress to turn over the president's private communications, which by law are exempt from Freedom of Information laws that are often used to pry information out of other parts of an administration.

Former presidents of both parties have done the same, often insisting that to do otherwise would open the president's most sensitive deliberations to congressional and public inspection.

"Direct communications by the president and his senior advisers are really at the very center of what is trying to be protected by executive privilege and the separation of powers," said William Burck, a deputy counsel for President George W. Bush. He called the decision by Mr. Obama's administration "very reasonable" and praised the president for following Mr. Bush's practice.
Absent strong suspicion of malfeasance on the part of the President—of which there is none here—it's not only standard practice but quite reasonable to withhold the release of private communications. It's absolutely critical that the President be able to communicate in an unvarnished manner with his cabinet and staff and the prospect of Congress demanding to comb through those communications would create a chilling effect.
The obvious counterpoint that comes to mind is the infamous Nixon tapes, which were successfully subpoenaed by the House Judiciary Committee after the US Supreme Court ruled unanimously that the White House must comply. But that came after direct testimony by White House Counsel John Dean about the criminal conspiracy. After other senior staffers contradicted Dean's allegations, the tapes were needed as evidence to corroborate. But, again, there's nothing remotely similar at stake here.