Women's Games as 'Warm-Up' Acts
Under pressure from the Feds, the NCAA is cracking down on colleges who put women's games ahead of men's games, which some say relegates them to "warm-up act" status.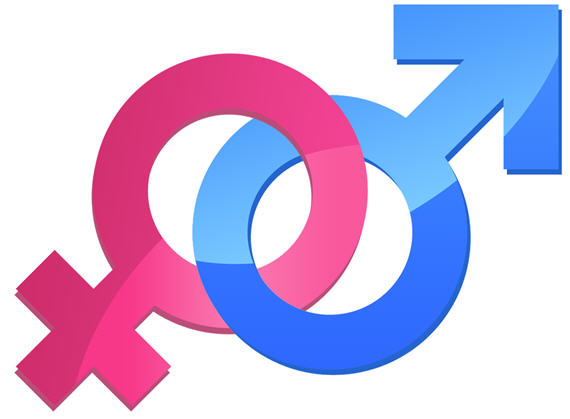 Under pressure from the Feds, the NCAA is cracking down on colleges who put women's games ahead of men's games, which some say relegates them to "warm-up act" status.
A recent Great Lakes Intercollegiate Athletic Conference action to reverse the order of its men's and women's basketball games during conference doubleheaders this year in response to an inquiry from the U.S. Department of Education's Office for Civil Rights is generating attention from other conferences.

To some in Division III, the GLIAC's idea of rotating the start times annually for men and women is not necessarily new. The Wisconsin Intercollegiate Athletic Conference, the New England Small College Athletic Conference and the University Athletic Association are among several Division III leagues that already use this system in basketball and other sports in which the men's and women's teams play twin bills.

Other conferences employ a midseason rotation. The North Atlantic Conference, for example, has its men's teams play first in January and the women first in February. That order flip-flops annually. "It works," said NAC Commissioner Julie Muller.

But the fact that the GLIAC action came after a formal complaint was filed with the OCR adds a new twist. Conferences that aren't currently rotating start times may consider doing so.
Amusingly, however, many actually prefer the first game.
As was the case in discussions within Division II's GLIAC, opinions vary on whether the first or second game offers the optimal time slot. In its inquiry, the OCR cited a complaint filed against the GLIAC stating that scheduling the women's games first made them appear as "warm-up" contests for the men's games. While not necessarily agreeing with that assessment, the OCR nonetheless reasoned that each gender ought to have equitable opportunities to have its games seen, which leads some to believe that games close to the dinner hour may not be desired.

But a sampling of Division III members reveals some sentiment for the lead-off spot. Even though "prime time" is often viewed as the nightcap in a doubleheader, many coaches and administrators from a logistics perspective like the certainty of the opening game.

WIAC Commissioner Gary Karner said coaches in his league prefer Game 1 because they can base their pregame routine on a known time as opposed to approximating when Game 2 will begin.
Silly as all this sounds — and, frankly, it sounds pretty silly to me — there are legitimate issues:
Malloy said that's a cost-effective system that also has the student-athlete's best interests as far as time demands in mind since doubleheaders could result in an eight- or nine-hour day for teams that would travel together.

Missed class time is another factor. Ledwin said her faculty athletics representatives raised the issue of alternating game times for men and women in soccer and basketball at their May meeting.

"Their concern was about a disproportionate number of women consistently missing classes because of playing first, regardless of whether they were home or away, just because of the times most classes are scheduled," she said. "We work hard as a conference to alleviate missed class time in general, but we hadn't focused on the gender inequity with doubleheaders."

Attendance is another concern, though perhaps not the primary one. Karner said a number of the women's programs in the WIAC draw just as well or better than their men's counterparts. GLIAC Commissioner Dell Robinson pointed that out for his league as well, saying that the new rotation may end up highlighting some of the conference's more prominent women's programs.
That's actually pretty interesting.  When I first saw the teaser for the story at Inside Higher Ed, I presumed that attendance was indeed the rationale and figured it perfectly reasonable to give the more prominent time slot to the team people actually wanted to see.  But, if that's not generally the main concern and there are legitimate negative effects on the students to always playing the first game, then a rotation makes sense.  Or, you know, not scheduling games when they'll require missing class time.