Wonkery vs. Reality
The concentration of policy wonks in the Washington-New York-Boston corridor produces skewed analysis.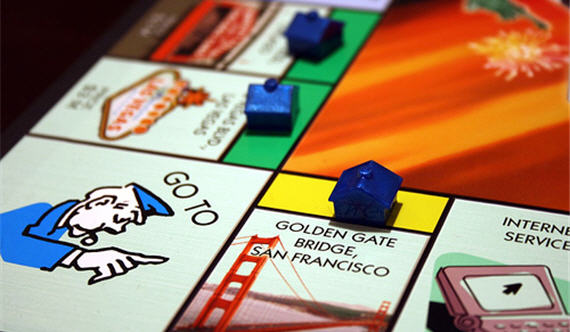 Megan McArdle argues that the concentration of policy wonks in the Washington-New York-Boston corridor produces skewed analysis.  Her starting point is the recurring debate over admissions to the country's most prestigious institutions of higher education.
For most of the country, going to college at all is a more important goal than getting into Harvard, and everything I've read on the subject indicates that parents who have not finished college themselves are much less likely to understand how to navigate the system, or to make fine distinctions between various schools.

Moreover, outside of that handful of cities, you don't necessarily see the Northeastern phenomenon of nice houses in bad school districts, and vice versa.  In newer cities, you don't get the scads of beautiful old neighborhoods full of run-down quasi-mansions, because the newer cities were, for one reason or another, unsuitable for mass development before the advent of things like air conditioning, motor cars, or modern building materials.  The building boom of the 1950s was followed by roughly a doubling of the average new American home, which means that unless you live in a city that was already pretty large around 1910, the nicest housing stock is often some of the newest.  It's also where the best schools in town tend to be.  So it's not so easy to tell whether people were seeking more house or better schools; in lots of places, those are the same thing.

But these are tradeoffs that virtually everyone who works in the policy community thinks about a lot, because they live in places where there's often an enormous tradeoff between size and school district.  It's not surprising that this colors how they think about the rise in housing expenditure over the last fifty or so years.
This also explains why wonks are so fascinated with public transit, which is simply unworkable in most the the country, and the faith in central planning in general.   Things that just seem so obvious when you live in high density areas often make little sense when extrapolated to a very sprawled and heterogeneous continental country.
That said, wonkish types in the rest of the country do seem to be interested in the same issues.   Maybe that's just a function of northeastern institutions setting the agenda.  Or because they tend to pursue degrees in political science, economics, and the law which are pretty much the same wherever you go.  Or because people fascinated with public policy develop a very strong sense of how things ought to work and belief in tinkering to get it just right.
Still, I was interested in the affirmative action policies of elite schools long before I moved from the Deep South to the Washington, DC area.  Is solving the problem of injustice at the margins of admission to Harvard among the top dozen problems facing America?   Nope.  As Matt Yglesias correctly notes,"People who are plausible admission candidates at Harvard and don't quite make the cut end up at Columbia or Penn. People who don't get into Berkeley go to UCLA. And they all end up fine."  Granting that ending up at Columbia rather than Yale likely means you'll never sit on the Supreme Court, it's hardly the most pressing issue.
Regardless, it's a topic that cuts across many interesting and important issue areas:  race, class, standardized testing, access, and so forth.  Wonks — regardless of location — focus on the things that interest them and those aren't necessarily the things that matter most to regular people.   But, as I constantly remind myself and my readers, those of us who are passionate about public policy aren't normal.