11 US Troops Injured in Attack Where No US Troops Were Injured
Claims by the President and Defense Department about the Iranian response to the Soleimani raid were untrue.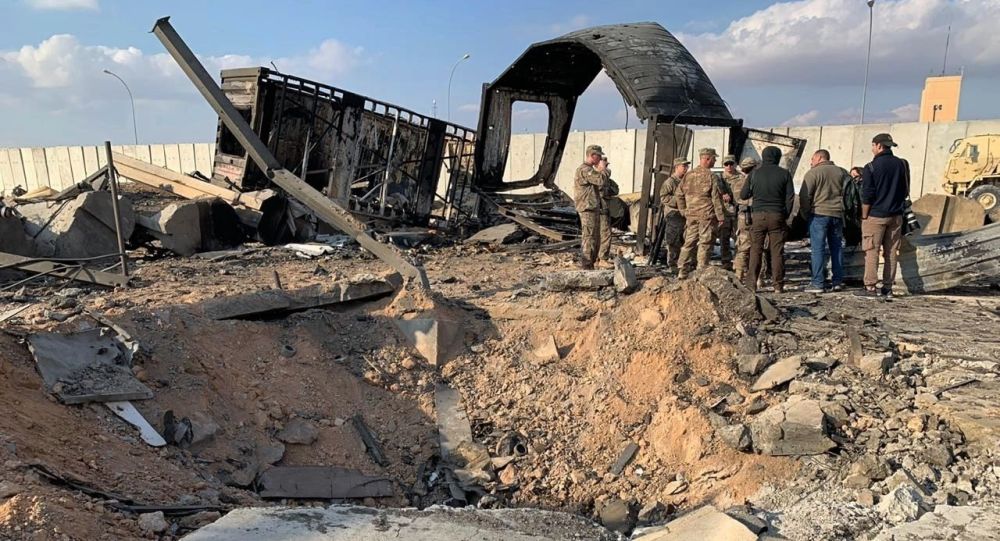 President Trump and Pentagon spokesmen assured us that last week's Iranian strike retaliating for the assassination of Quds force commander Qasem Soleimani harmed no American or partner forces. That was a lie.
Jake Tapper, Ryan Browne and Barbara Starr reporting for CNN:
Several US service members were injured during last week's Iranian missile attack on Al-Asad airbase in Iraq despite the Pentagon initially saying that no casualties had taken place.

"While no U.S. service members were killed in the Jan. 8 Iranian attack on Al Asad Air base, several were treated for concussion symptoms from the blast and are still being assessed," the US-led military coalition fighting ISIS in Iraq and Syria said in a statement Thursday.

"Out of an abundance of caution, service members were transported from Al Asad Air Base, Iraq to Landstuhl Regional Medical Center in Germany for follow-on screening. When deemed fit for duty, the service members are expected to return to Iraq following screening," the statement added.

A US military official told CNN that 11 service members had been injured in the attack, which was launched in retaliation for the US airstrikes that had killed Iranian Gen. Qasem Soleimani the previous week. Defense One was first to report on the injured service members.

Following the attack the Pentagon said that no casualties had resulted from the 16 missiles fired by Iran. The US military defines a casualty as either an injury or fatality involving personnel.

Asked about the apparent discrepancy, a Defense official told CNN, "That was the commander's assessment at the time. Symptoms emerged days after the fact, and they were treated out of an abundance of caution."

After this story published, Capt. Bill Urban — the spokesperson for US Central Command, which oversees troops in the Middle East — said the military had learned after the attack that 11 individuals were injured — eight were transported to Landstuhl Regional Medical Center in Germany and three were sent to Camp Arifjan in Kuwait for "follow-on screening."

—"US troops were injured in Iran missile attack despite Pentagon initially saying there were no casualties"
Defense News Executive Editor Kevin Baron adds,
Nearly one dozen American troops were wounded in Iran's Jan. 8 missile attack on Iraq's al-Asad air base. This week, they were medically evacuated to U.S. military hospitals in Kuwait and Landstuhl, Germany, to be treated for traumatic brain injury and to undergo further evaluation, several U.S. defense and military officials have confirmed to Defense One.

Senior military and Trump administration officials had said on Jan. 8 that 11 Iranian missiles had caused "no casualties, no friendly casualties, whether they are U.S., coalition, contractor, et cetera."

[…]

According to a fourth senior U.S. defense official, "About a week after the attack some service members were still experiencing some symptoms of concussion." The official expected more information would be released soon. "We only got wind of this in the last 24 hours."

—"Eleven US Troops Were Injured in Jan. 8 Iran Missile Strike"
Color me skeptical that commanders didn't realize numerous people suffered traumatic brain injury until more than a week after the attack.