24% Of Americans, 37% Of Republicans, 41% Of Tea Partiers Don't Think Obama Was Born In The United States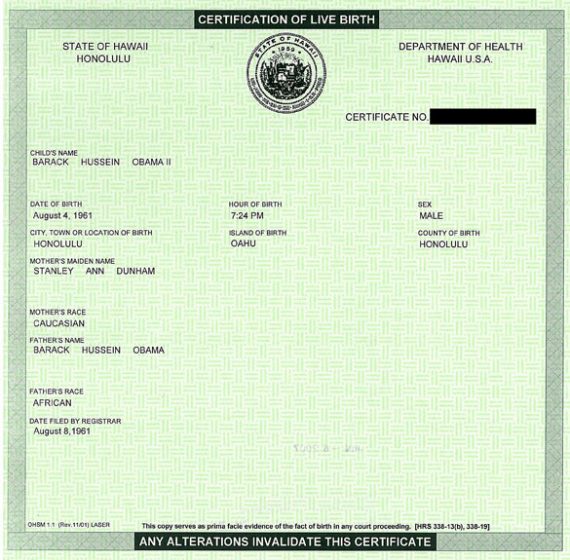 In case you're wondering why Donald Trump is pushing birtherism so much, this would be why:
Four in 10 American voters think there is "cause to wonder" whether Barack Obama was born in the United States — and nearly one in four believes outright that he wasn't.

Only "natural born citizens" are eligible to be president under the U.S. Constitution.

A Fox News poll released Thursday found 24 percent of voters believe President Obama was born somewhere other than the United States.

As one might expect, there are huge partisan differences on this issue. Still, 12 percent of Democrats think the president was born elsewhere, as do 21 percent of independents. That percentage climbs to 37 percent among Republicans. Among those who consider themselves part of the Tea Party movement, 41 percent think the president was born outside the U.S.
The entire poll as released earlier this week can be found here (
PDF
), and it phrases the question quite simply: "Do you think Barack Obama was born in the United States, or not?" Pretty straightforward and no real chance of confusion there. And, oh yea, it's a Fox News poll.
There's an audience out there for this nonsense, and if there's one thing Trump knows, it's how to give the unwashed masses what they want even when it means appealing to their own innate racism.