42% of Americans Obese by 2030, Up From 35% Today
Americans are ridiculously fat and getting fatter by the nanosecond.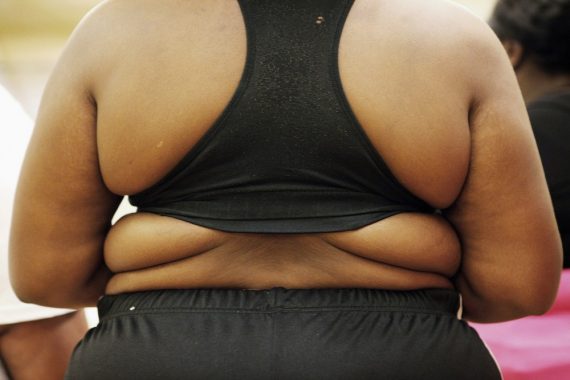 Americans are ridiculously fat and getting fatter by the nanosecond.
CNN  (42% of nation to be obese by 2030, study predicts"):
After years of rising obesity rates in the United States, recent statistics show the rates may have steadied. But that may not be enough, according to a new report released on Monday – it estimates about 42% of the U.S. population will be obese by 2030.

The report suggests an additional 30 million Americans will be obese in 18 years. This would cost an additional $549.5 billion on medical expenditures, according to the report in the American Journal of Preventive Medicine.

"If you could keep the obesity rates at today's level, you would save $550 billion," said Eric Finkelstein, lead author of the report.

About 35% of U.S. adults are obese today, according to the Centers for Disease Control and Prevention.

The obesity projections were released at the CDC's Weight of the Nation conference, which is focused on preventing this growing health problem. A four-part HBO documentary with the same title begins airing next week.

Finkelstein and co-authors estimate that 11% of the population will be severely obese by 2030. Severe obesity is defined as a body mass index over 40 or being roughly 100 pounds overweight. Obese people have shorter life expectancies and greater lifetime medical costs, "suggesting that future healthcare costs may continue to increase even if obesity prevalence levels off," wrote the authors.

"Those individuals have much greater risk of early mortality, diabetes, heart disease," said Finkelstein. "They're much, much more expensive and they're on the rise, partly because 50 years ago, it was really, really hard to weigh that much. You'd have to eat all the time."
That 11 in 100 Americans could be 100 pounds overweight in just a few years seems absurd. But we're moving in that direction.