52% Say Palin's Views Closer To Theirs Than Obama's
While Sarah Palin is viewed unfavorably by half of likely voters, they nonetheless think her views are more like their own than President Obama's.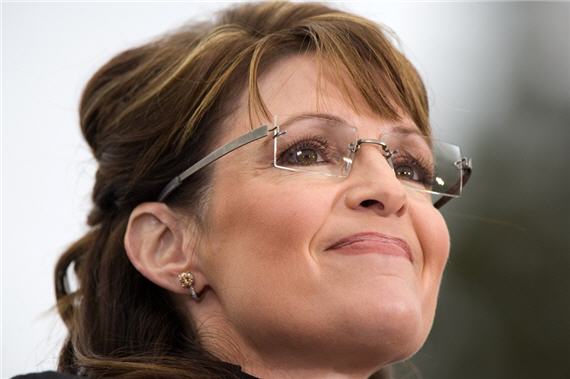 A majority of Americans surveyed by Rasmussen Reports agree more with Sarah Palin than Barack Obama.
Fifty-two percent (52%) of Likely U.S. Voters say their own views are closer to Sarah Palin's than they are to President Obama's, according to a new Rasmussen Reports national telephone survey.

Just 40% say their views are closer to the president's than to those of the former Alaska governor and Republican vice presidential candidate.

Among the Political Class, however, 68% say their views are more like Obama's, while 63% of Mainstream voters describe their views as more like Palin's.

Eighty-four percent (84%) of Republicans and 59% of voters not affiliated with either major party say their views are more like Palin's. Eighty-one percent (81%) of Democrats say they think more like the president.

White House Press secretary Robert Gibbs last week said Palin is perhaps "the most formidable force in the Republican Party right now," but just 22% of all voters agree. Fifty-two percent (52%) do not believe Palin is the party's most formidable force. Twenty-six percent (26%) aren't sure.
None of the above surprises me.   Palin is a populist, after all, and she's made a career out of persuading voters she's just like them.
What's at least mildly interesting, though, is that when we look at the toplines we find only 40% of those surveyed think Palin is "good for the Republican Party" and 49% have an unfavorable view of her, compared to only 48% favorable.   So, to get to 52%, she's actually drawing "support" from people who dislike her.
More starkly, the same sample that had 31% with a "very unfavorable" view of Palin nonetheless had only 40% thinking Obama's views were closer.   Which, given that Obama has high approval numbers, means that there are a substantial number of people who agree with Palin but simply dislike her.