A Basic Fact about the Minimum Wage
Please, for accuracy's sake, figure inflation into discussions of the history of the minimum wage.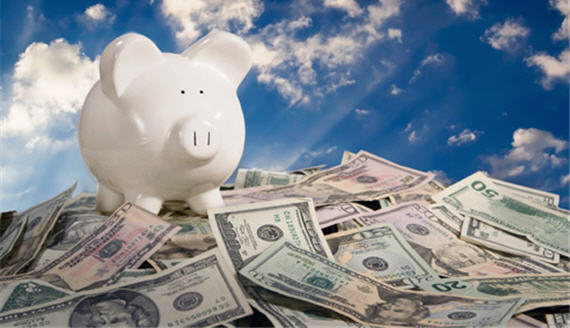 Let me start by saying I have no strong opinion* on minimum wage policy insofar as I do not really have the evidence or the expertise to say what the appropriate level ought to be.  I am not trying to make even a subtle argument about policy with this post.  I do think, however (and this is my motivation) that to have a conversation about this policy that the following information is essential.
One thing that I have long found annoying, especially in casual conversation (or even supposedly serious political commentary) on this subject is when people resort to the "when I was I a teenager, the minimum wage was $X, but now it is almost $2X, so why the griping?"  First, this is annoying because it is usually uttered in the context of a summer or part-time job and therefore contains a heaping help of lack of self-awareness. The minimum wage is not designed to help teenagers get spending money, which is the way a lot of successful people discuss it.  Second, and more significantly, such statements ignore a very basic force of the economy:  inflation.  Yes, gramps, everything was cheaper in dollars when you were a kid, but did it really cost less?
To wit, Pew Research (5 facts about the minimum wage) notes the following:
Adjusted for inflation, the federal minimum wage peaked in 1968 at $8.56 (in 2012 dollars). Since it was last raised in 2009, to the current $7.25/hour, the federal minimum has lost about 5.8% of its purchasing power to inflation.
That does, I am pretty sure, run counter to popular perception.
Here's a nifty graph:
None of this gives any guidance to what the appropriate level ought to be, but it does, at least, provide a better way to think about the numbers.
*Granted, I have opinions (about almost everything).  I also have some general impressions.  I don't, however, really have all that much to back these opinions, so will keep them to myself, at least for the purposes of this post.